The holiday season is upon us, and what better way to spread some festive cheer than with DIY Christmas decor?
If you're looking to add a touch of whimsy to your home decorations this year, I have just the project for you: creating a charming snowman that lights up, using clear ornaments. Not only is this craft incredibly easy to make, but it also requires minimal and inexpensive supplies that you can find at your local dollar store.
Get ready to unleash your creativity and brighten up your holiday festivities with this delightful and budget-friendly DIY project.
The first thing you'll want to do is get a clear glass container like the one above. It could be bigger if need to.
You'll want to remove anything from it. I removed the metal rim portion and the rope from this one.
Then, you'll want to stuff the container with pillow stuffing, cotton, or faux snow.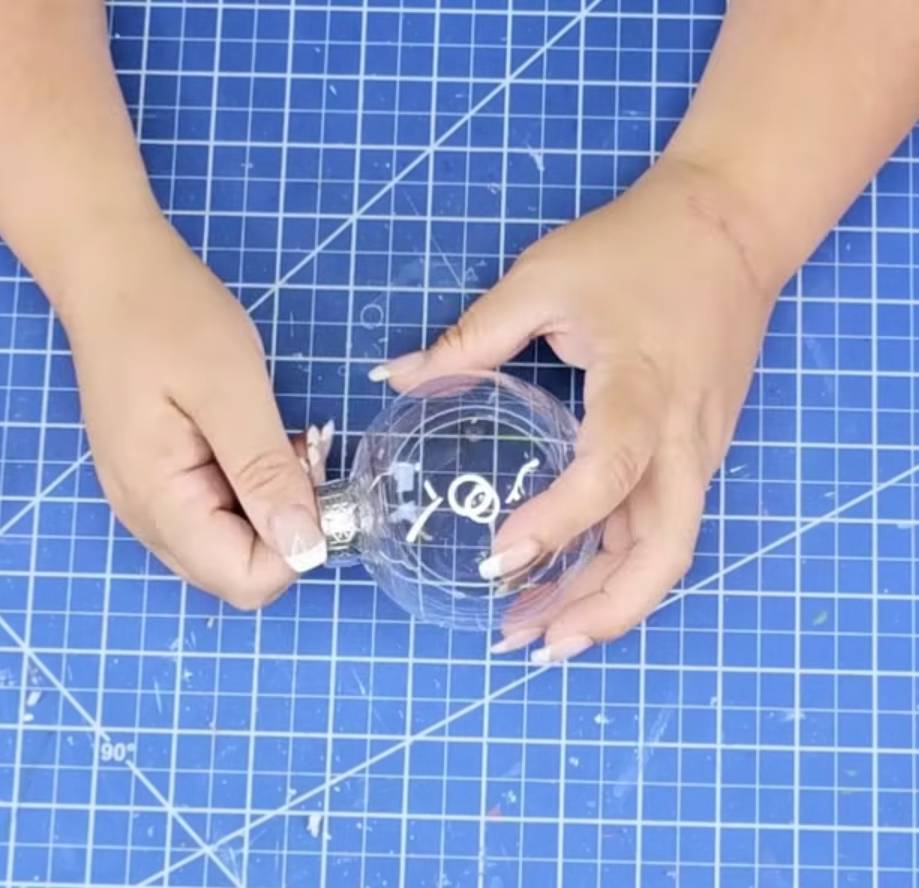 Now grab a clear ornament from your local dollar store and remove the metal top portion. Make sure to pick an ornament that compliments the size of your jar.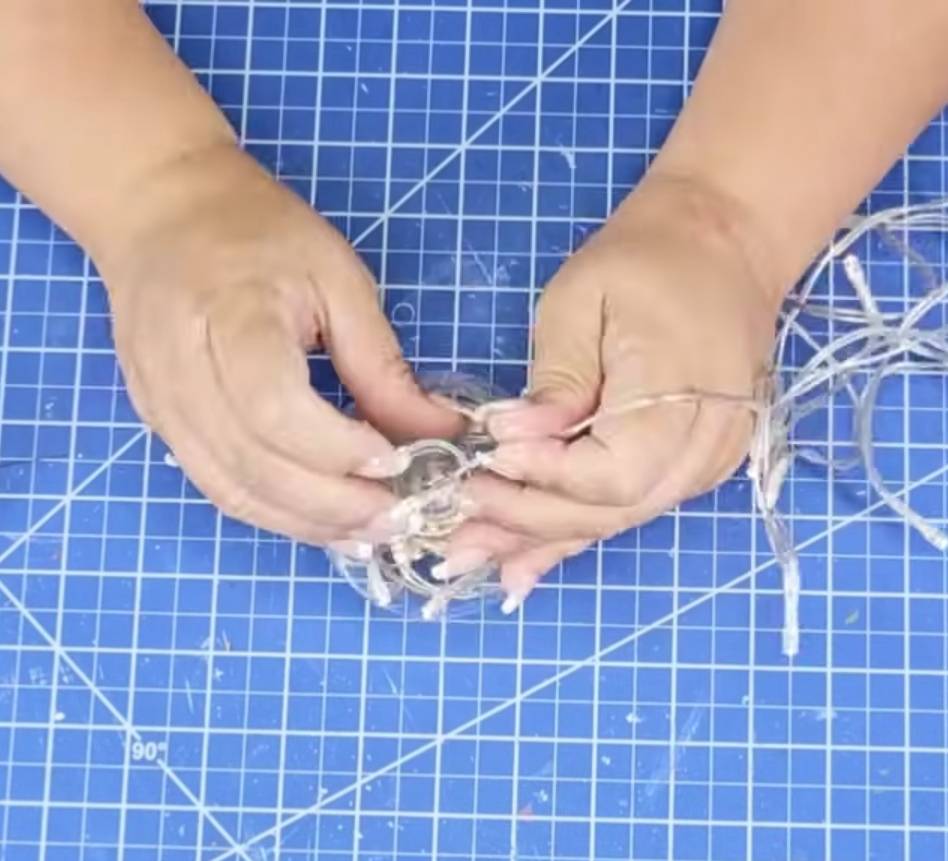 Add LED lights or any type of battery opperated lights from the dollar store inside the ornament, leaving the battery pack out.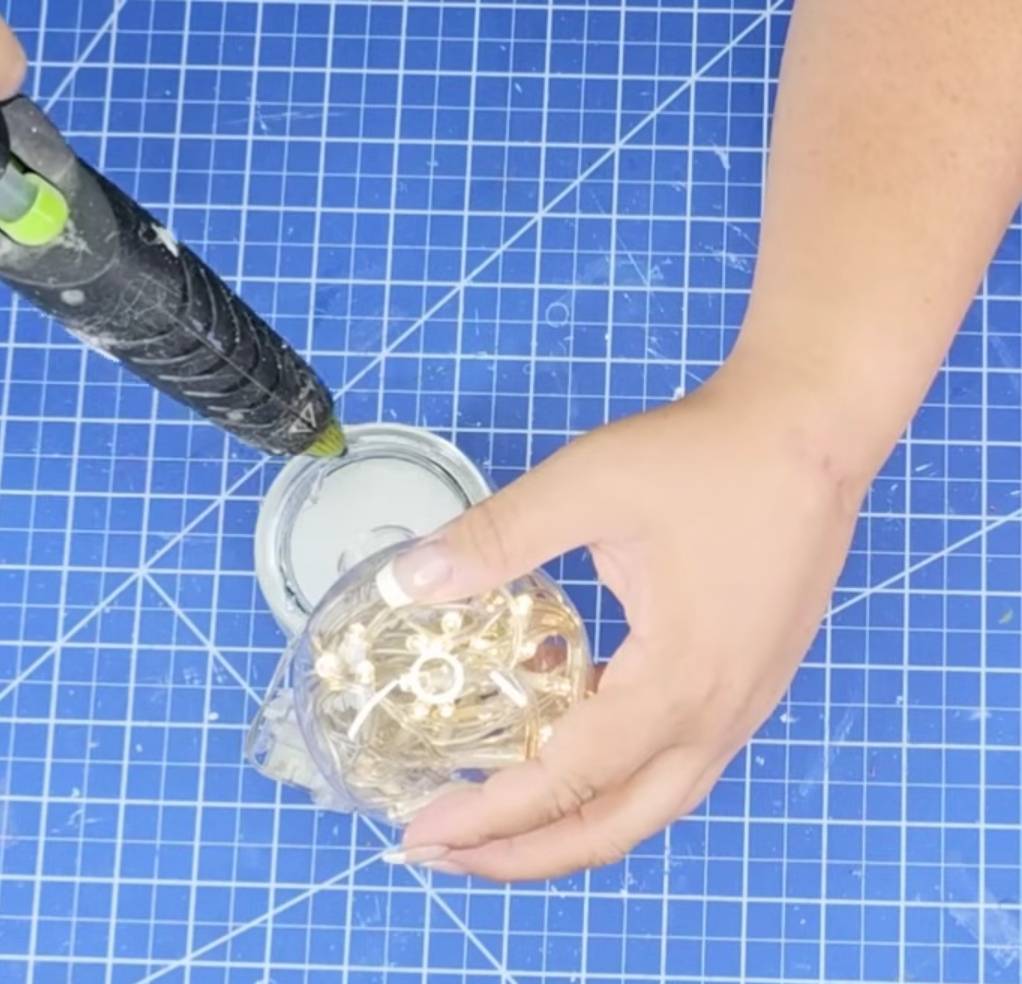 Add hot glue to the rim of the glass jar
And quickly place the ornament on top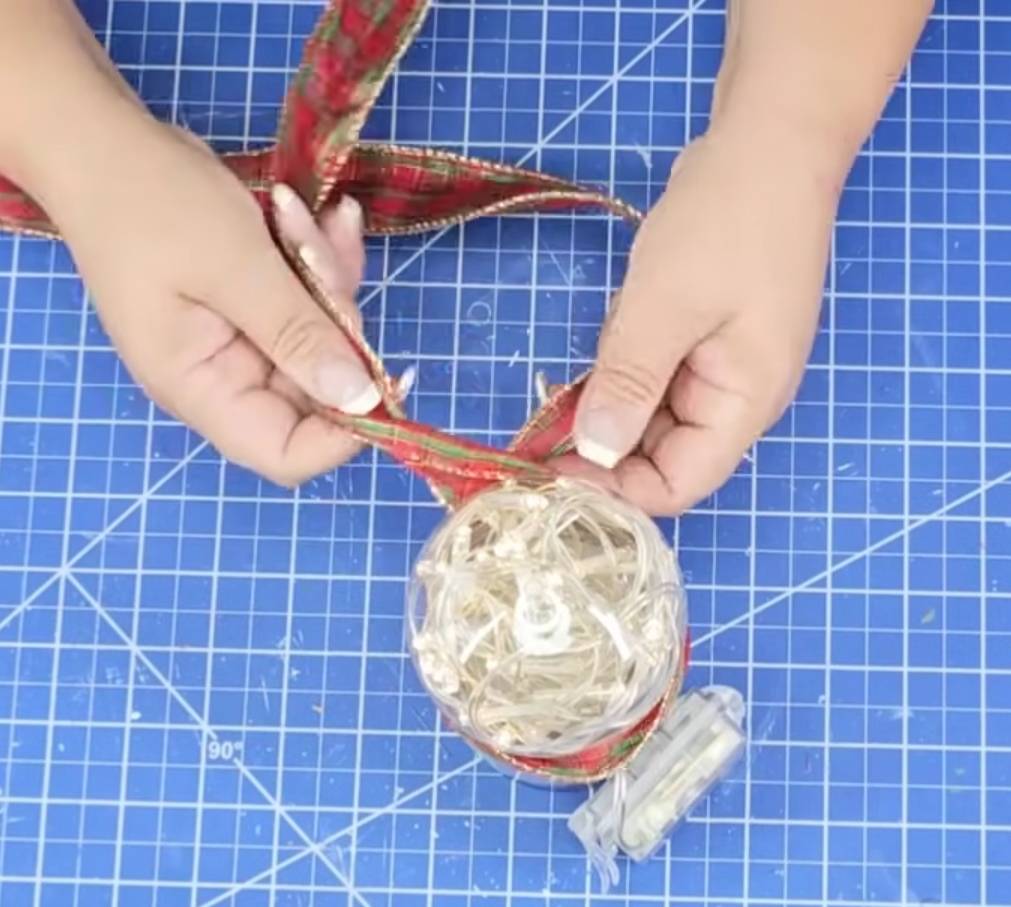 You can add ribbon or any fabric you'd like to the "neck" of the snoeman and tie in a knot or bow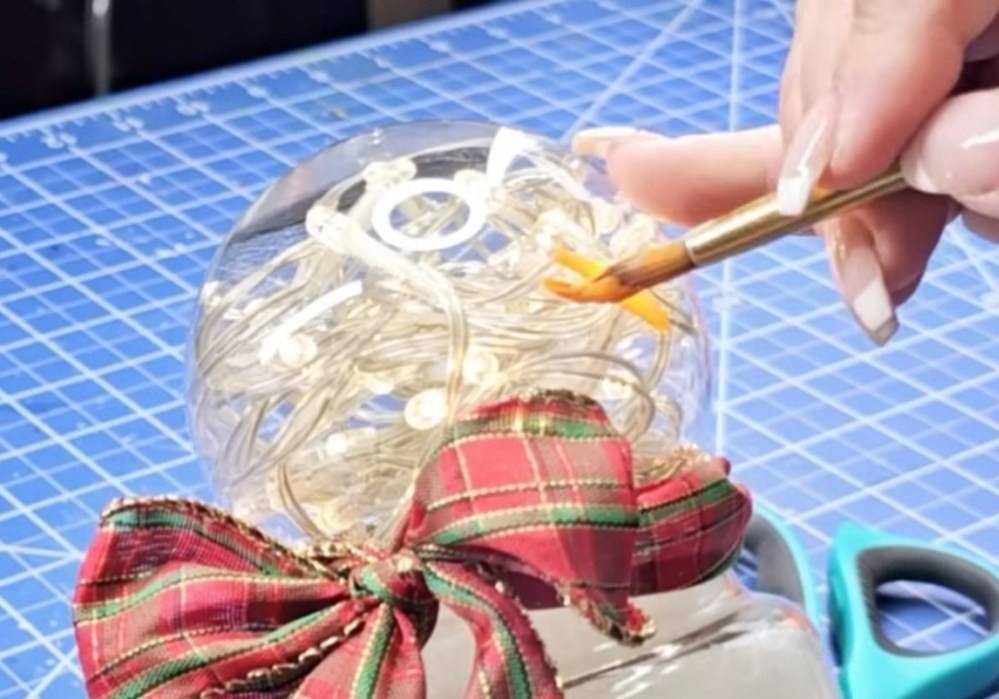 Now you can free-hand a "carrot" nose, eyes and mouth to the snowman! I used orange and black paint for it
And, of course, you'll want to add "buttons" to the base of the snowman. I painted mine, but you can also hot glue real buttons to it as well!
That's it! How fun and easy was this?!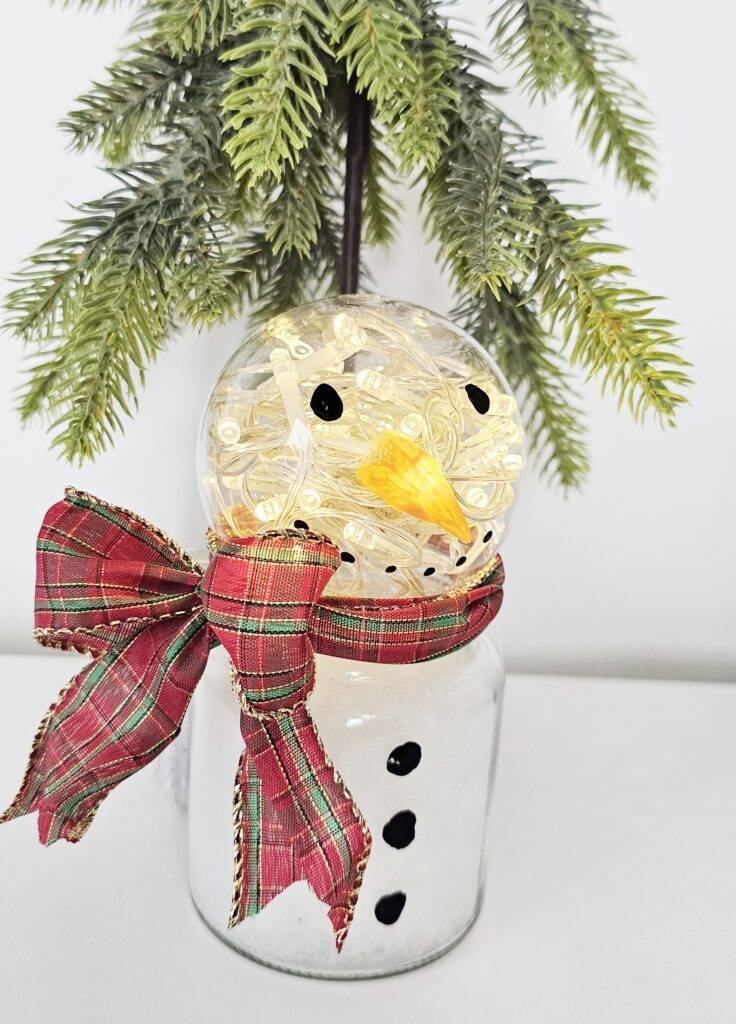 What do you think? Will you give it a try this Christmas season!?
You can watch the full step-by-step video tutorial here below!
Plus, three additional Christmas DIY crafts using clear ornaments!
Have fun creating
Lianep