Add a touch of charm to your holiday decor with DIY ornaments made from inexpensive items like nautical rope from Dollar Tree. Crafting your own ornaments not only allows you to unleash your creativity but also adds a personal and unique touch to your Christmas tree.
With just a few simple materials and a little bit of time, you can create stunning ornaments that capture the essence of the season. In this blog post, I'll guide you step-by-step on how to transform ordinary nautical rope into beautiful and budget-friendly ornaments that will make your tree shine with simple elegance."
For this project, the first thing you'll want to do is purchase a white nautical rope from Dollar Tree.
After removing the tags from it, start rolling it and hot gluing it in a tight form, just as you see above.
Keep rolling and hot gluing as needed until you have a roll measuring about 5 inches wide.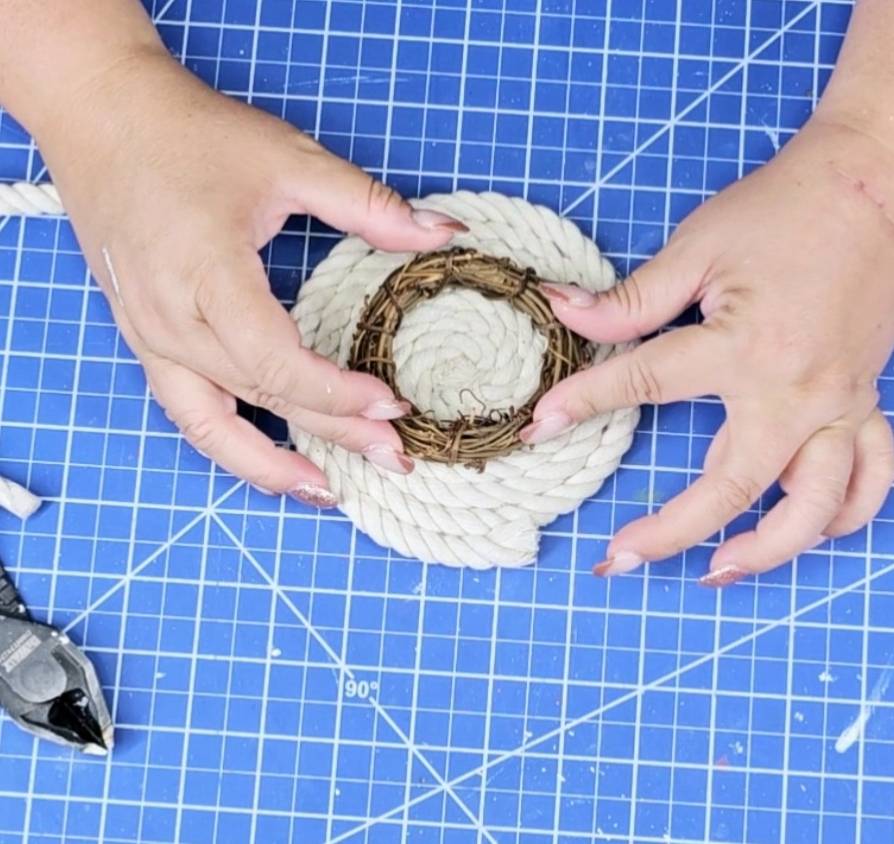 You can add whatever you want to the front of the ornament. I decided to add a small grapevine wreath with hot glue right on the center.
To the grapevine wreath, I added small pieces of evergreen picks. I curved them a bit to fit the shape of the wreath and then inserted them one by one, hot gluing as needed.
Next, you'll want to add something to be able to hang the ornament. I added a looped ribbon and hot glued it in place.
I felt the front needed a pop of color, so I added these tiny bells from Dollar Tree and hot glue them in between the greenery.
And that's it! It's such a fun and easy ornament you can make today!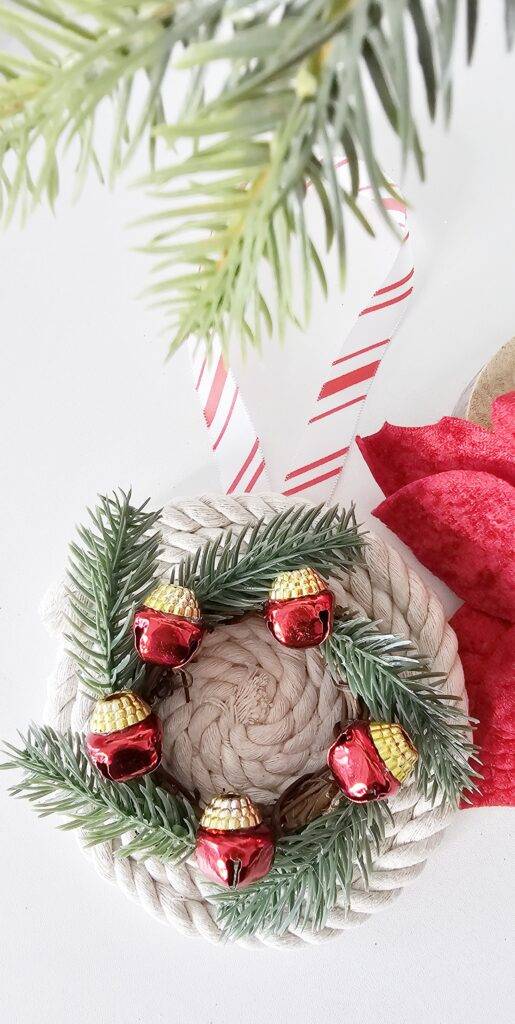 Dont forget that you can watch the step-by-step video tutorial here below!
Have fun creating!
Lianep