If you're yearning to add a touch of autumnal beauty to your front door, I have just the DIY project for you. Today, I'll show you how to create a stunning fall neutral color door hanger using Dollar Tree window clings. With a little creativity and a few inexpensive supplies, you can transform these humble clings into a captivating decor piece that welcomes the season in style. Get ready to unleash your inner artist as I guide you through this simple yet impactful project. Let's dive in and bring the warmth of fall to your doorstep!
The first thing you'll want to do is grab a set of window clings from Dollar Tree.
Then grab the wood beads of your choice. You'll need about 15-20 of them. You can use any color combination you'd like.
With a stiching needle, thread jute string through each bead.
You can thread them in whatever pattern you'd like.
Then, grab a small wood slice. You can find these at any craft store or on Amazon HERE.
Lightly sand it to give it a smooth finish.
Then, wipe the dust away.
Get a brush and some modpodge in a matte finish or any finish you have on hand.
Apply a thin layer to the surface.
While the modpodge is still wet, place the window cling you chose. I chose a beautiful neutral pumpkin.
Once it's in place, apply another coat of modpodge on top to seal everything.
Grab four pieces of ribbon and cut in about 9 inch sizes.
Tie the beads together to create a loop.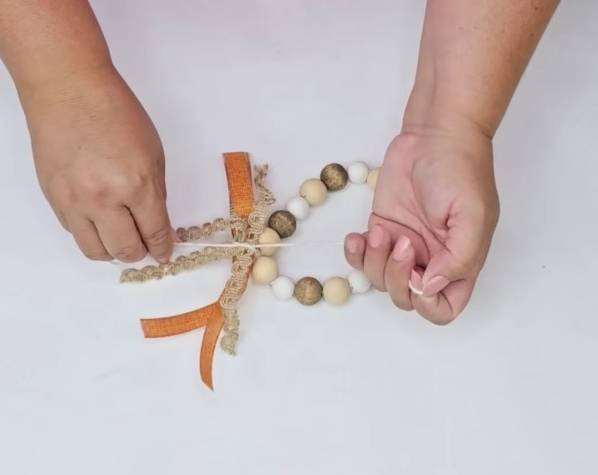 Then, place the ribbon on top of the jute string and tie them all together.
Cut the ends of the ribbon to ensure they are equal in size.
Once the modpodge on the wood slice is fully dry, drill a small hole on the top.
Thread the jute string from the beads through the hole and tie in a knot.
Add a small flower to the center top with hot glue.
And that's it!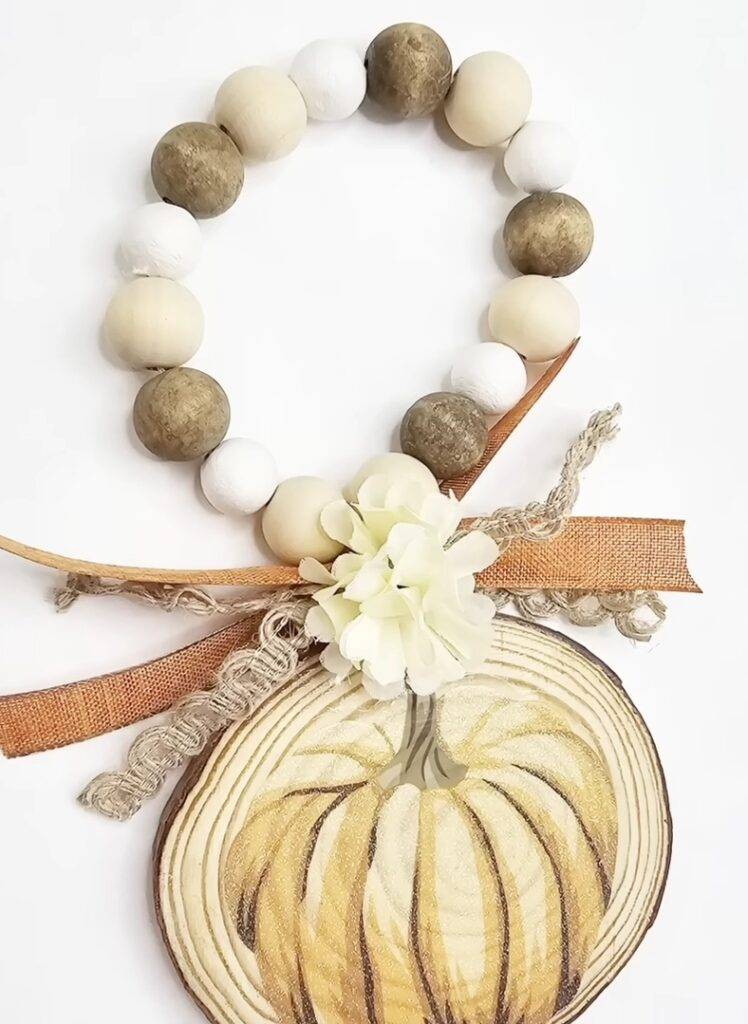 Now you have a beautiful door knob hanger for this fall season!
What do you think?
Don't forget that you can watch the full step-by-step video tutoial here in this link below! PLUS! Three additional fall DIY Crafts!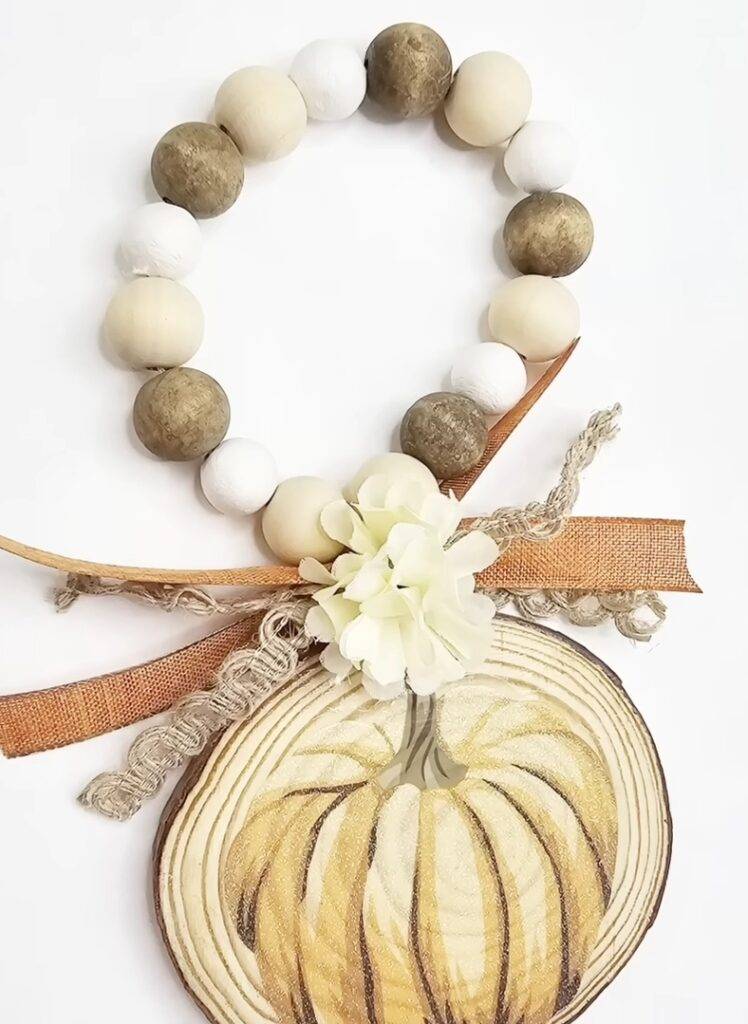 Have fun creating!
Lianep