Are you a fan of a good old before and after transformation? Don't you love seeing a transformation that just leaves you like 🤯? I know I do! I love watching old, beat up houses being flipped into beautiful, updated homes. The same goes with upcycling or flipping home decor and furniture. I love taking something old and giving it new life, new purpose.
My passion for crafting and creating began with flipping furniture. Yep….that's right! Before i started creating beautiful high-end home decor on a budget, i flipped furniture for resale. I would search for old furniture on Facebook Marketplace, Thrift Stores and Garage Sales and i would clean, fix, paint, stage and sell them. It was so much fun! I still do, but unfortunately not as much. However, i try to still find time to flip one here and there.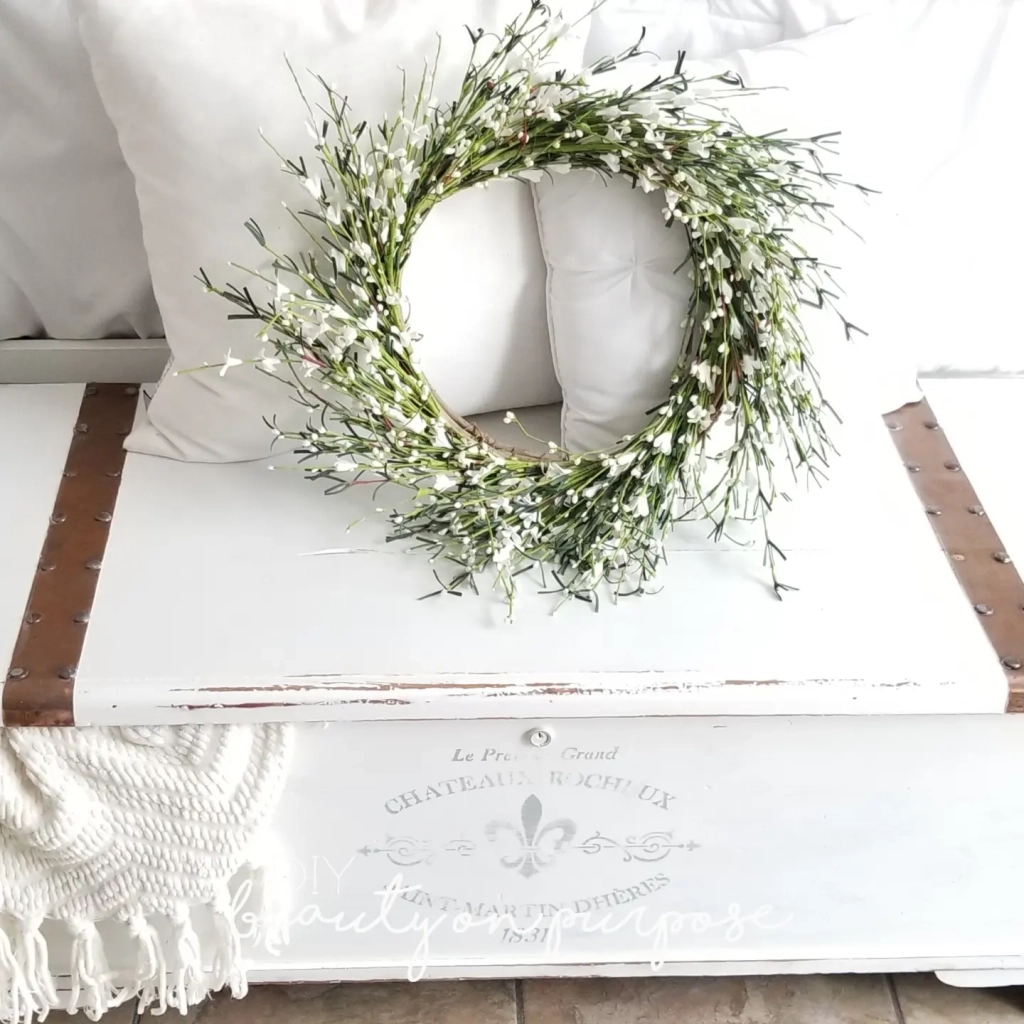 Maybe you don't want to purchase a piece of furniture, maybe all you want is to update the furniture you already have at home! Not matter the case, this post will help you on that journey.
To follow is a list of things I've learned through the years that will help you.
Make sure you know what you want the piece to look like. Research online for inspiration and have somewhat of a plan before you start. This will help you to not have to repaint or restart your project.
Buy good quality paint and top coat. You don't want to skimp on this one. Having quality products will not only help the process go faster and more efficient, it will also allow the finish on the piece of furniture to last longer and be more durable.
Assess the piece of furniture before you begin painting. Make sure anything that needs fixed or tightened is done prior to begining your project. I have many examples of furniture makeovers on my channel that will help you with this.
Clean the piece of furniture really well before beginning to paint. A dirty, grimmy or greasy surface will bring tons of headaches…trust me, I've been there. I use Krud Cutter, but Awesome cleaner and even soapy water should work.
I recommend using a good quality chalk paint to paint your piece. Although I have used latex paint, it's definitely better to use chalk paint, mineral paint or even milk paint, if you're looking for a chippy, distressed look. There's no need to prime before using chalk paint. Although, if the piece of furniture has exposed, raw wood or dark cherry tones, you may want to do one coat of shallac before painting and letting it dry. You can brush it on or spray it. This will help with bleed through and yellowing, especially with lighter color tones of paint. Also, if the surface of the piece of furniture is shiny, I'd recommend applying one coat of primer.
Do as many coates as you need, although a good chalk paint often only needs one or two.
Chalk, Mineral and Milk paint are excellent to distress and give a natural worn, farmhouse look. But it doent have to be, you can certainly leave it without distressing.
Make sure to seal the paint. Chalk Mineral and Milk paint are very matte and pourus and will need to be sealed. There are an insane amount of sealers you can use, from waxes to clear top coates. You can use anything you want, but i personally prefer a polyurethane in clear and with a satin finish. This will give a sheen, easy to wipe, but not too shiny. But use whatever you prefer.
I always recommend changing the hardware (pull knobs), although it's not necessary. I personally think changing the hardware just takes the piece of furniture to a whole new level. You can find some really beautiful ones on Amazon or at your local hardware store.
If you are flipping the piece of furniture for resale, i recommend you take very good stages pictures. Use natural light or have some good light. Take pictures with several angles.
You can also watch on this video how i flipped four pieces of furniture using different techniques
Dont forget to let me know which one is your favorite!
Talk soon….Lianep