In today's post, I'm excited to share a fantastic DIY project that will add a touch of whimsy and warmth to your winter and Christmas decor. Get ready to bring a magical glow into your home with a lighted snowman crafted entirely from items found at the Dollar Tree.
This easy and budget-friendly craft is perfect for beginners and experienced DIY enthusiasts alike. Not only will this adorable snowman illuminate your space, but it will also infuse it with a cheerful and festive ambiance.
Get ready to embrace the holiday spirit, and let's dive into this fun and illuminating adventure!
For this project, the first thing you'll want to get are three clear, plastic ornaments from the local dollar store. Make sure each one is bigger than the other.
Remove the metal top from each. You can discard, as we will not be needing them.
Now, you'll want to melt a hole on the top part of the medium and large size ornaments. You can use the tip of the hot glue gun if you don't have a hot tool.
Now take a string of battery opperated, LED lights and thread them through the hole on the medium size ornament. The lights I am using have ten lights on them, so I am threading 6 of them in the medium size ornament, and then placed the remaining 4 lights inside the small ornament.
Then, add hot glue on the rim of the medium-sized ornament and join them together by placing the small ornament top inside the medium ornamanet top.
Thread a different set of LED lights through the hole of the large onament
Once the lights are all inside the large ornament, place hot glue on the center of a foam round from Dollar Tree
Then, press the ornament right on the foam. Hold it in place until it hardens.
Now, you'll want to place hot glue on top of the large ornament
And place the medium and small ornaments on top of it. Hold until it hardens.
Now, find a fabric of choice and cut off a piece that's about 20 inches long.
Tie it around the "neck" of the snowman in a simple knot.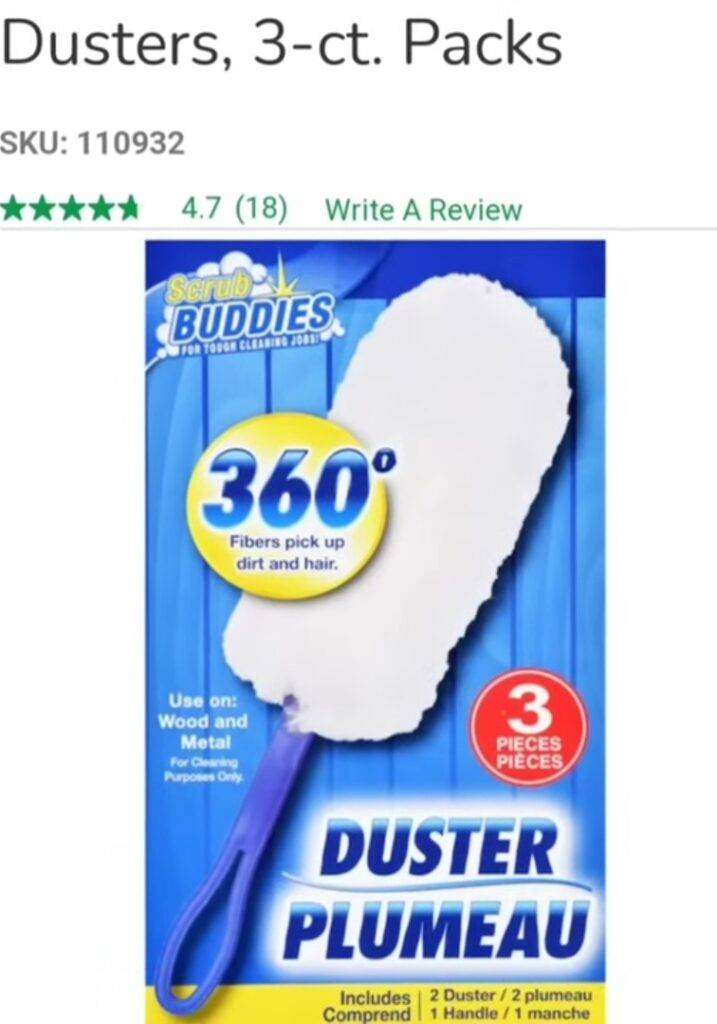 For this next step, you can use faux fur or snow, or you can buy these dusters, which are the Dollar Tree, and use it to cover the foam base.
Hot glue it in place until it's fully covered.
You can leave it as is, or you can add embelishments as needed. I added greenery….
And a pine code to the front base.
And that's it! How fun and beautiful is this light-up snowman!?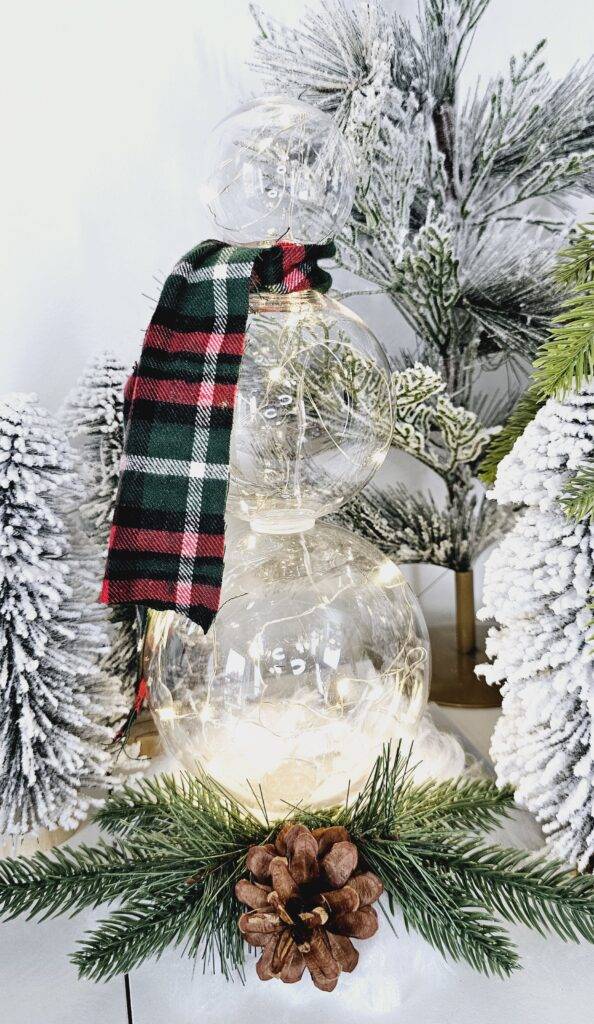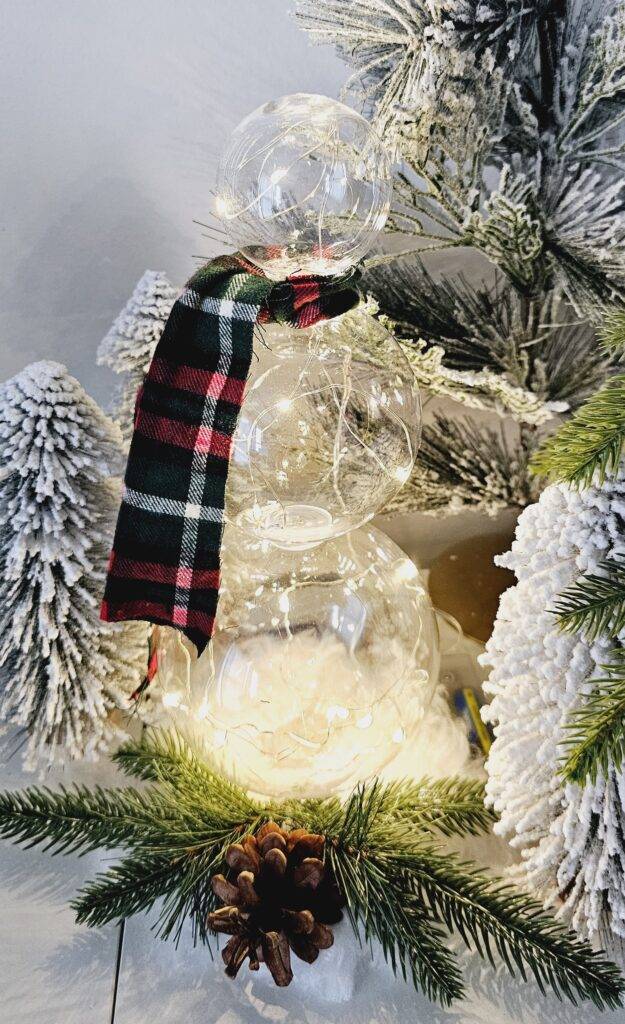 Will you give it a try? Also, don't forget that you can watch the full step-by-step video tutorial here below!
Have fun creating!
Lianep