On this post I will guide you step-by-step on how to create your own decorative picket fence with flowers all on a budget! This decorative fence measures 21″ wide and 12″ tall and it's a perfect addition to any seasonal decor.
Supplies needed:
(7) regular size painter stirring sticks
(2) Large paint stirring sticks
Paint of choice
(6) Faux flower stems
Jute cord in color of choice
Stapler
Follow the steps bellow step-by-step until reaching the final step.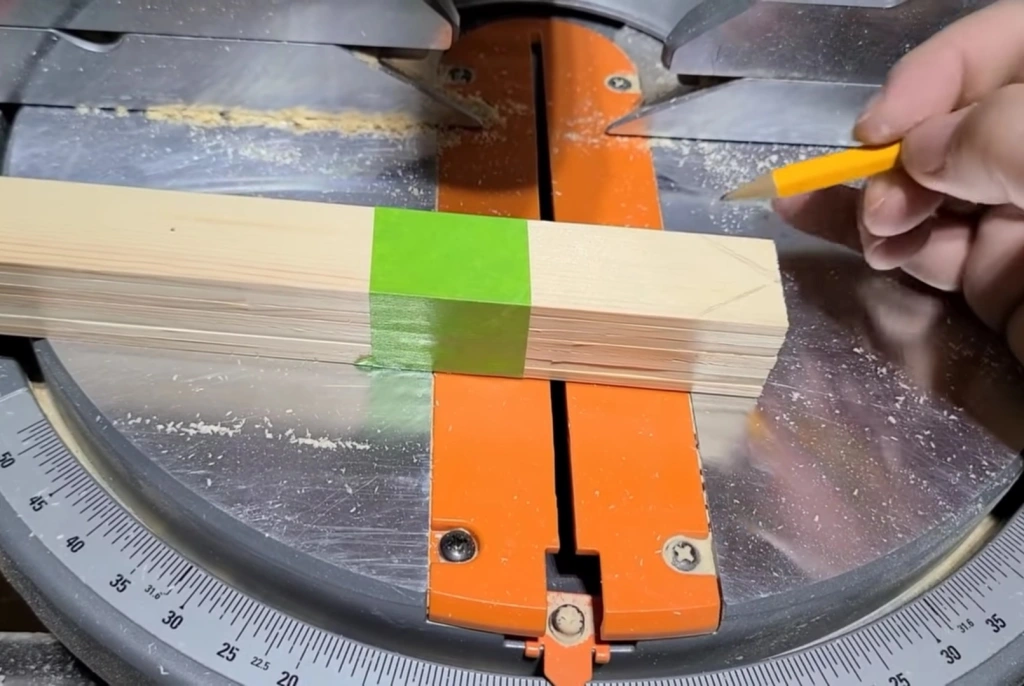 First you'll want to stack the 7 painters sticks all on top of each other and secure with painters tape.
Mark an upside down "V" shape on the flat side top (not the rounded side)…just like you see on the photo above
Use a miter saw or a miter box and match the lines you drew as close as possible to an angle to cut with. Please make sure to read all instructions and use proper safety gear when operating power tools or any other cutting tools.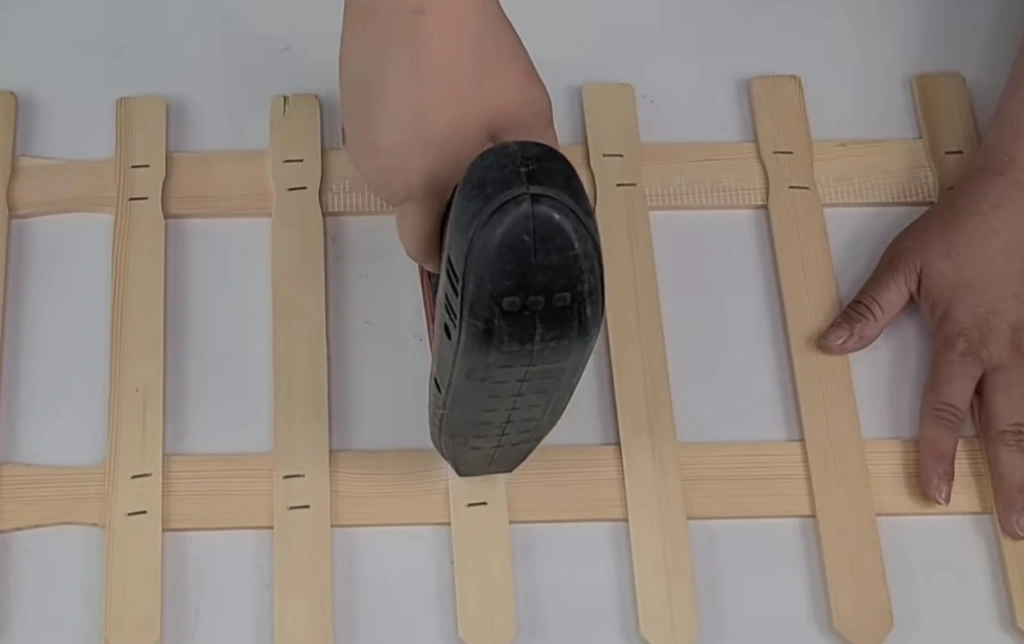 Then you'll want to place the 2 large painter's sticks on a flat surface
Place the 7 smaller painter's sticks on top of the large painter's sticks. Make sure the "cut" side are facing up. Also make sure to leave about 1.5 inches from the bottom and about 3 inches on from the top, as you see in the picture. I suggest you start with the ones at each end and then, evenly, stagger the remaining 5 sticks in the center.
Carefully staple each small painter's stick to the large one on both the top and bottom, by placing two staples at each joint to ensure stability. You can also glue them with wood glue or hot glue.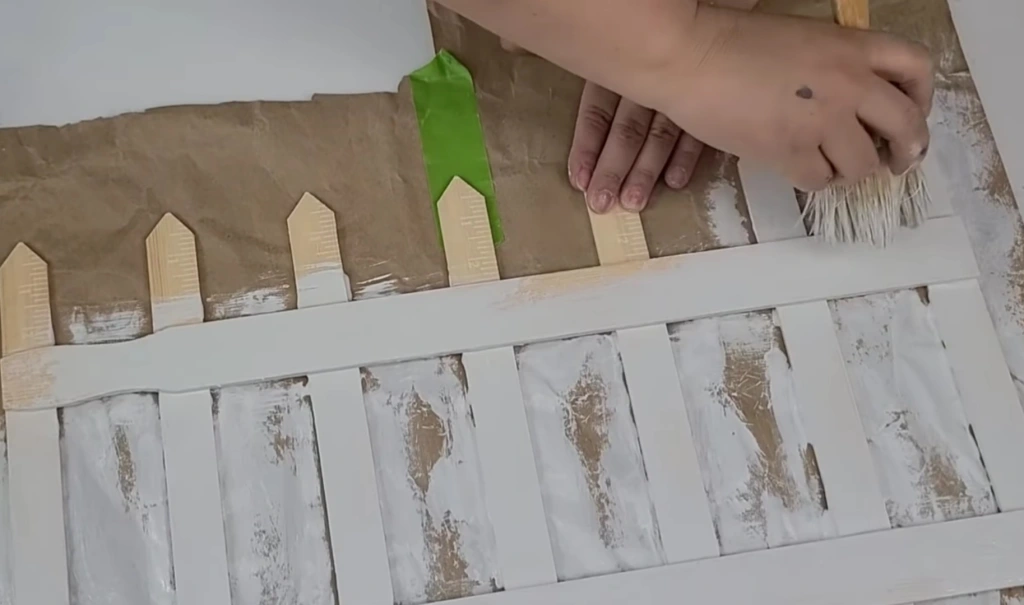 You can now paint or stain the sticks in the desired color you'd like and let them fully dry.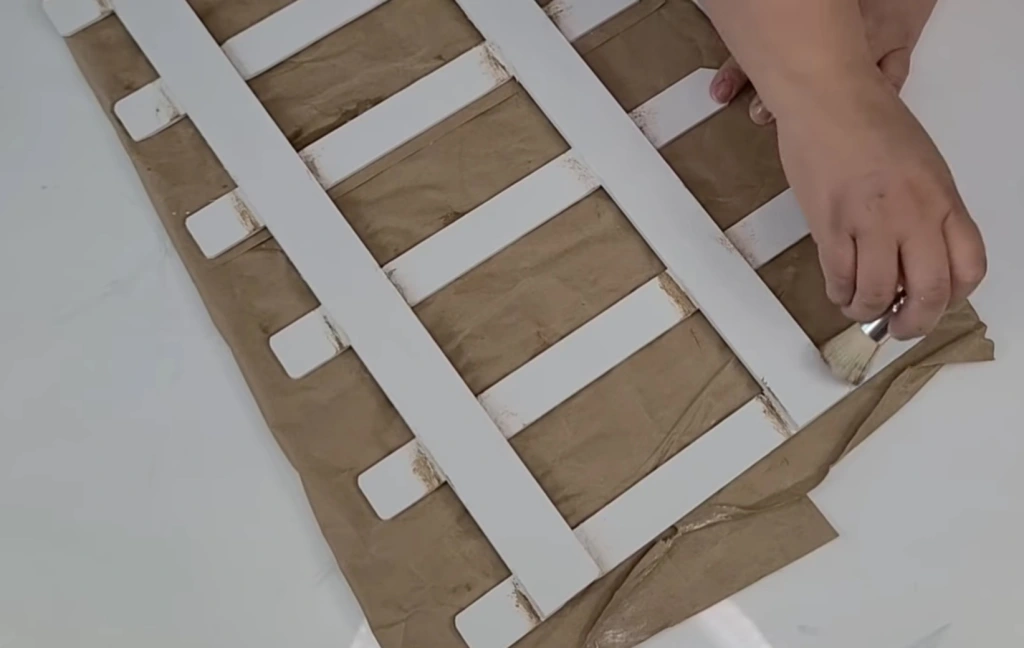 You can leave the sticks painted as is or you can add distressing on them as much or as little as you want. You can distress using a dry brush technique or by adding antiquing wax where desired. On my picket fence I distressed it using antiquing wax by Waverly in the brown tone.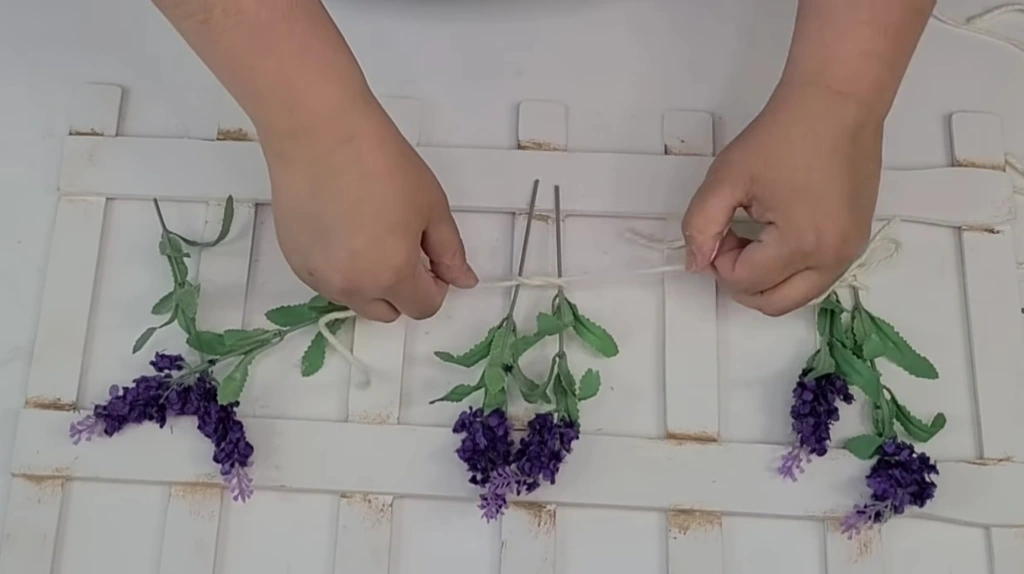 Now it's time to add the flowers. You can use any faux flowers you'd like. The ones I used were from the Dollar Tree. I bundled 2 stems in each group, to make 3 groups, and tied them using white jute cord from Walmart. You can also glue them in place if need to.
Once you've completed each step you should have a beautiful, custom, DIY decorative picket fence to use for seasons to come. As seasons change, you can change the flowers as needed.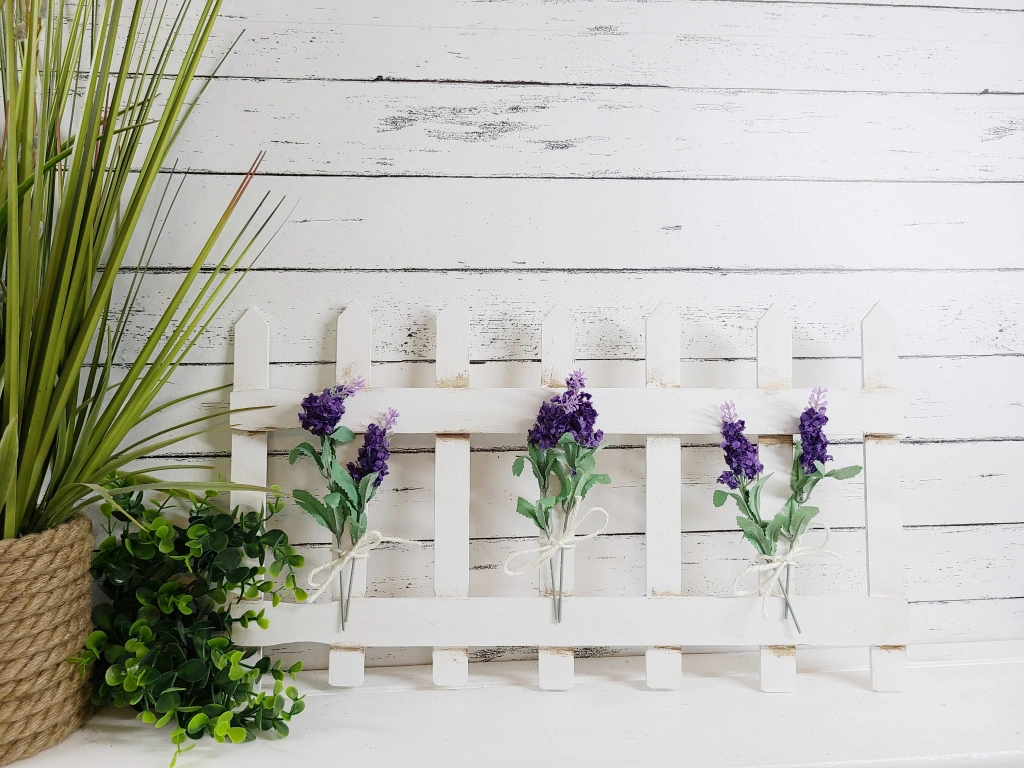 You can also watch the step-by-step tutorial on my YouTube channel! And don't forget to subscribe!
Thanks for reading friends and have a blessed day!
Until the next one,
Lianep