Whether you're a seasoned crafter or a beginner looking to add a personal touch to your living space, I've got you covered. This blog is a treasure trove of creative ideas, clever hacks, and expert tips to help you transform your house into a cozy and stylish sanctuary.
Get ready to unlock your inner artist as we upcycle a thrifted basket into a beautiful fall arrangement you'll be proud to display in your home this fall season.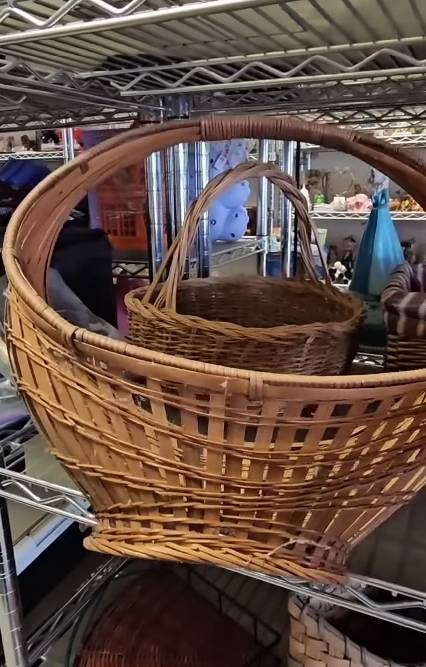 For this fall DIY craft, you'll want to start by selecting a basket. It could be one you already have, a thrifted one, or one you find at the store. I found this one at the thrift store a few weeks ago and loved it from the moment I saw it.
I took it home, cleaned it, and painted it in a beautiful blue tone.
Grab a pool noodle or floral foam, and cut into pieces you can fit inside the basket.
Hot glue them to each other and to the bottom of the basket.
Cover the foam with craft paper.
And then add a layer of moss to cover the paper with.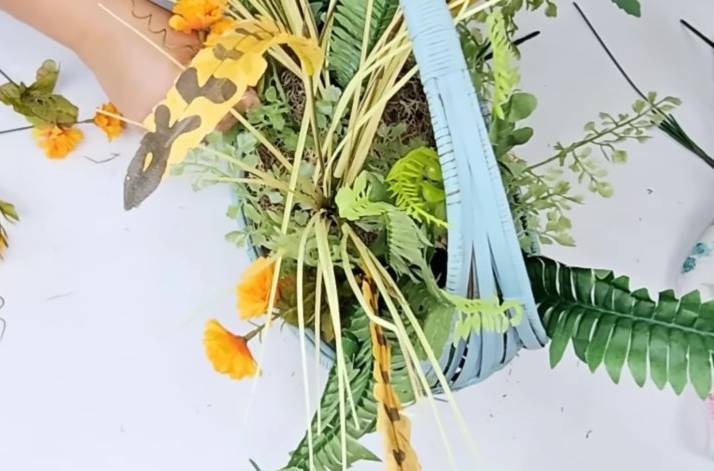 Add as many fall foliage florals as you'd like. I added a mix of greenery and fall foliage from Dollar Tree.
To make this fall basket arrangement even more unique, take a small wood plank from Dollar Tree, remove the string, and paint it white.
Lightly sand it and wipe it very well.
You can add any graphics to the plank as you want. I added a "Gather together" stencil, using yellow and grey paints.
I added four faux knots to each corner with hot glue for added texture and design.
I then added two skewers sticks to the back with hot glue
And placed it inside the basket.
For an added touch of color, I inserted skewers sticks inside three blue, foam mushrooms from Dollar Tree
And placed them within the arrangement.
That's it! This arrangement is ready to be displayed! How easy and how beautiful!
Don't forget that you can watch the step-by-step video tutorial here below! PLUS three additional DIY crafts for fall!
Have fun creating!
Lianep