Welcome to our colorful and crafty corner of the internet! If you're a fan of adding a touch of creativity to everyday items without breaking the bank, you've come to the right place.
Todays post is all about embracing the magic of do-it-yourself crafts using Dollar Tree stickers. Stickers are so versatile and can be used in so many ways, from transforming plain notebooks into personalized works of art to revamping old household items with vibrant designs. The possibilities are endless.
Get ready to unleash your inner artist as I share a fun and innovative way to make the most out of those charming and budget-friendly stickers. Let's dive in and discover the endless possibilities together!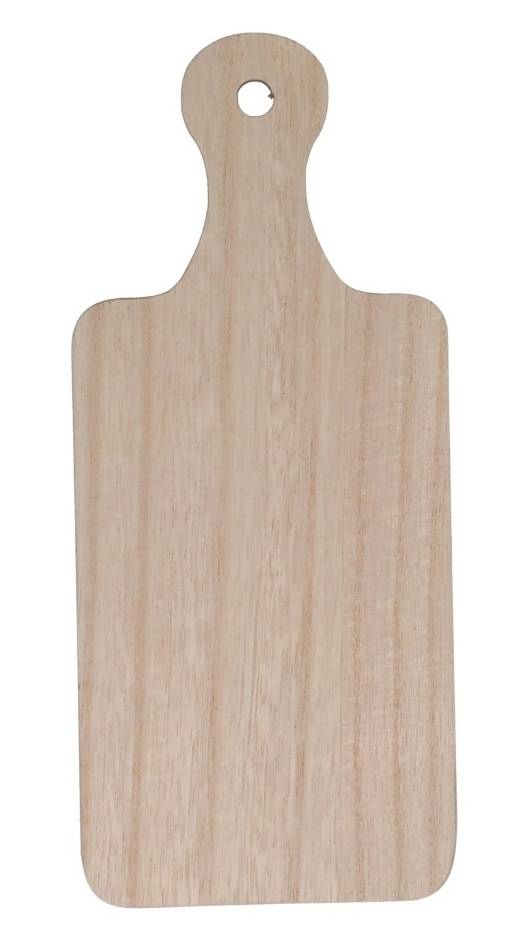 For this DIY Craft, you'll need a small wood cutting board from Dollar Tree. You can find these in the wood crafting aisle.
Next, you'll want to drill a hole on the top handle. This part is optional, but it will add cuteness to it!
Sand the entire piece for a smooth finish.
After dusting it well, paint it in the color you'd like. I chose white by Waverly.
Once dry, you'll want to draw lines across from top to bottom. This will give it a plank look. You can use a ruler and a permanent thin marker. Make sure the lines are as evely separated as possible and as close in size as possible.
With sand paper or electric sander, you can distress the edges for a more farmhouse look. This is also optional.
Grab a set of stickers from Dollar Tree and pick one that fits well and that you like. I picked a beautiful farmhouse style.
Place it on the bottom right corner of the cutting board.
Add a ribbon of choice by threading it through the hole and tie it in a knot.
That's it! This cutting board is perfect for a tier tray or any place in your home! It was so easy and so inexpensive!
What do you think?!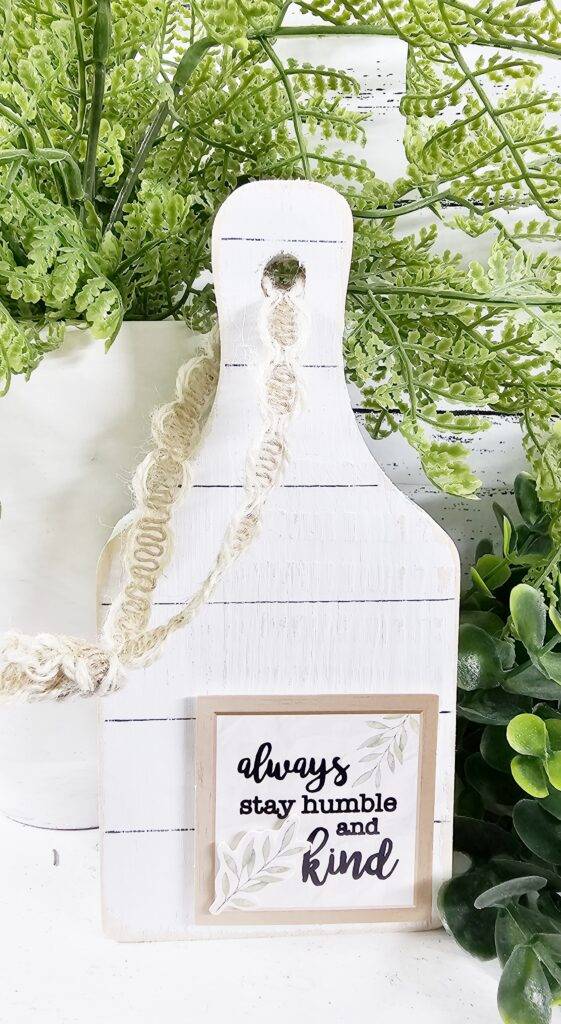 You can watch the step-by-step video tutorial here below. Plus! Three more DIY crafts using Dollar Tree stickers!
Have fun creating!
Lianep