With the busiest decorating season of the year upon us, I thought I'd share a few tips on how I decorate my home every year, while staying on a budget. As most of you know, I DIY most of my home decor and show you how I do it on my YouTube Channel. On this post, I will list my 10 tips, ideas and techniques I use to be able to decorate my home for every season and not break the bank.
Pick a few areas in your home and focus on decorating these areas of the house only. For example; I focus my decorations on my mantel, console table in my entryway and dining table. That's it! These three areas allow my home to feel festive for every season and not have to worry about decorating every room and every wall.
Pick a theme for each season and decorate each area with the same theme. I do this for my decor and not only does it make my home look cohesive, but it also helps me save money when buying supplies for decorating. For example, I don't have a need to buy three different color scheme, I can just focus on one color or style and use in every decor area.
Reuse what you already have. I do this all the time! This is where flipping your own home decor is so important. Before heading out to the store to buy new things and before you head out to the thrift store to give away home decor that's just not your style anymore, think what you could do to it to make it your style. Paint it, redecorate it, use in a different room. On this video I give you two examples on how you can update outdated decor.
Thrift for decor and think outside the box. I'm always visiting thrift stores looking for unique finds. But I don't always find the perfect items, I often have to think outside the box. Maybe a wall frame can become a tray, or old books can be painted and turned into a cute farmhouse decor. You can often flip thrift store finds using very little supplies and save money. On this video I give you an example of how a little bit of creativity, tools and some paint gave me a, much needed, side table.
Buy as much as you can at dollar stores. You'd be surprised how many items at the dollar store can be used to create super adorable decor. You can also buy them already made and with just a couple of tweaks, it can become a custom piece for your home. Here's a video that will give you tons of inspiration for DIY home decor from the dollar stores.
Keep it simple or think minimalist. I have found that simplicity or minimal can go a long way. As a matter a fact, when I am DIYing on my channel I often have to make the choice of adding more or keeping it as is, and 99% of the time I leave it as is and it pays off. The end result is beautiful! Here's a video with examples of simple home decor.
Create a budget and stick with it. This is a hard one, but if you take the previous tips you should have enough money left in the budget to buy supplies and what ever else needed to finish your decor.
Shop your own home. This is simply looking at the decor in other rooms and switch things around. I do this all the time in my home with wall decor or decor on my mantel and console table. I move it from one place to another and you won't believe the difference it makes.
When in doubt, paint it!!!! LOL This should be my motto! A can of paint can make magic. You can paint pretty much anything and give it new life and new purpose. I have tons of inspiration on painting furniture on my channel. Here's a link to a playlist.
And of course my last tip is DIY it! This pretty much encompasses all tips above. When you DIY your own home decor, you will save money, do things how you want and have a sense of satisfaction when it's all set and done.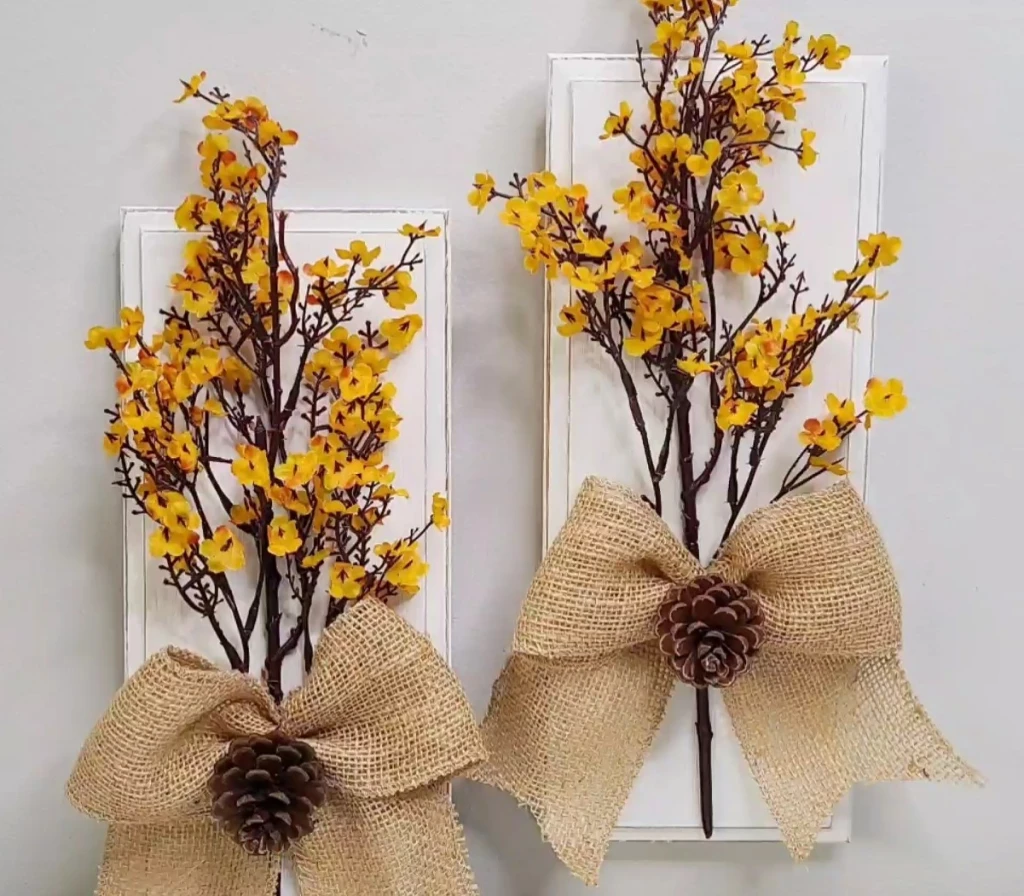 There's no reason you can't have "new" decor in your home season after season. I hope this list gives you some ideas and please, please subscribe to my channel! I post new videos three times a week with tons of inspiration on DIY home decor!
See you soon. Lianep