Crafting with dollar store items can be a fun and affordable way to unleash your creativity while saving money. Dollar stores offer a wide variety of materials and supplies that can be used for a range of DIY projects, from home decor to gifts and more. You can find everything from colorful beads and ribbons to paint, glue, and even basic tools. Crafting with these items not only allows you to explore your artistic side, but it also helps you develop problem-solving skills and boosts your self-confidence. Plus, the satisfaction of creating something unique and beautiful with budget-friendly materials is truly rewarding.
On a recent video I created several DIY crafts for Spring that were easy, beautiful and so inexpensive. Read the steps below on how I made them.
Double Spring Fence Wall Decor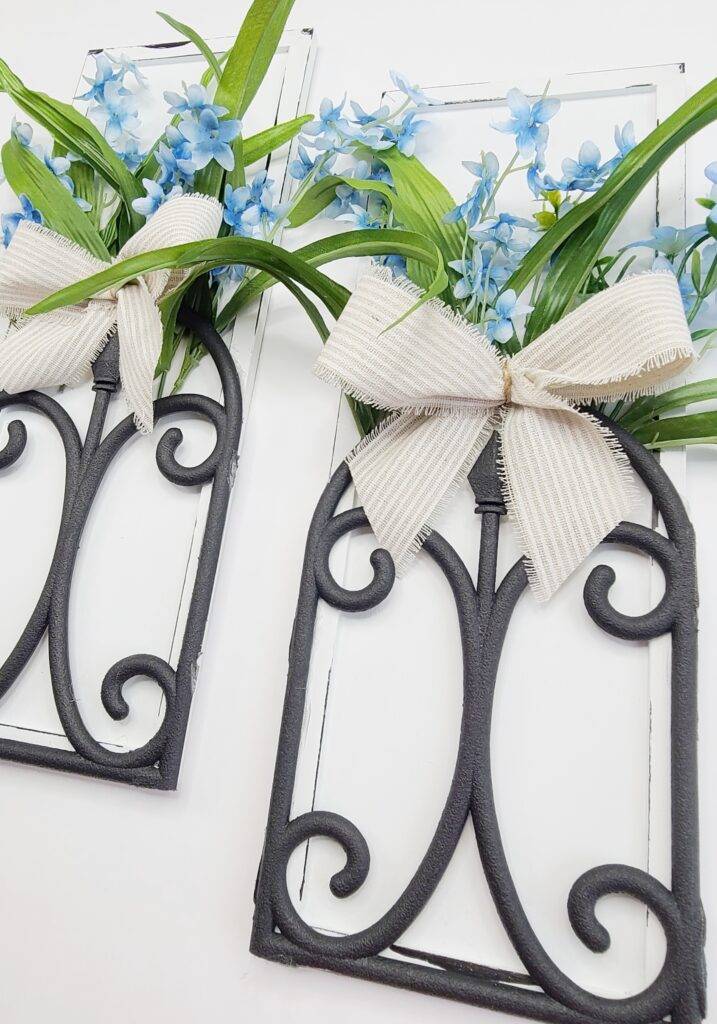 These beauties are the perfect combination of simplicity and freshness.
I started with two Dollar Tree boards, painted them white and distressed them using a permanent marker, focusing on the edges.
I took a garden fence from Dollar Tree and cut two sections off using my sheers. I smoothed them out with my blade knife.
I glued the fences to the bottom front of each board using hot glue and permanent glue.
I then added faux Spring flowers in between the fence and the board. I used beautiful blue ones, but you can use whatever you have on hand.
To finish them off, I made two simple bows with ticking stripe ribbon from BurlapFrabric.com and hot glued one to each top portion of the fences.
And that's it! It doesn't get easier than this! What do you think?
Welcome Spring Garden Sign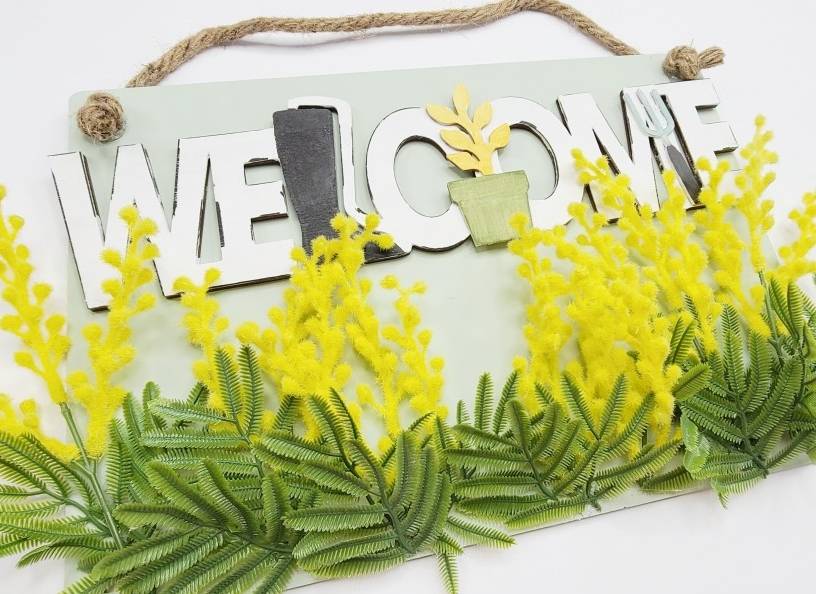 This gorgeous sign was made with a Dollar Tree, announcement chalk board. I gave it two coats of paint in the Mint Green from Behr.
I took a Welcome wood cut-out from Dollar Tree and painted it white, distressed the edges with a premanent marker and painted the details of the letters with different coordinating colors.
I hot glued the welcome, wood cut-out to the top of the board and then added faux yellow and green flowers from Walmart to line the bottom of the board.
I added knots to the top corners and rope to the back to be able to hang it.
What do you think of this beautiful Spring decor? Isn't it bright and just so perfect for Spring??
Heart-Shaped Spring Wreath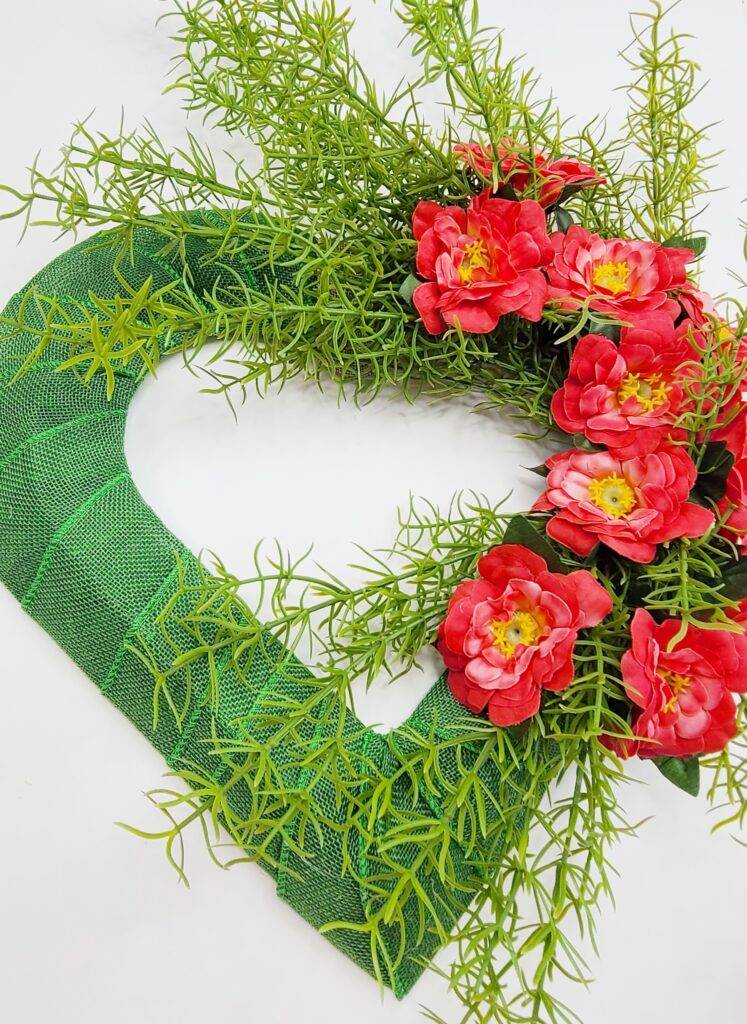 This heart-shaped wreath is absolutely stunning! Definitely my favorite from today!
I took a Dollar Tree heart-shaped wreath form and wrapped in it green burlap ribbon.
I then added faux greenery to the top, right corner of the heart, by hot gluing and making sure they where spread to both sides.
I then added beautiful faux coral flowers to the center of the arrangement, hot glued them going from center out, and evenly spacing them.
And tha's it! WOW! This wreath was so easy to make, but certainly makes a huge statement!
What you do think? Which one is your favorite?!
Don't forget that you can watch the step-by-step video tutorial here 👇
Have fun creating and have a beautiful day 🌸
Lianep