Ok, so hear me out…….$1.25 roll of bright, glittered, iron-on heat vinyl transfer, heat pressed on Drop Cloth, flannel, ceramic and glass.
Wait…..you don't believe me?! Think again.
That's exactly what I did on a recent video. On a recent trip to Dollar Tree I found the most beautiful, vibrant, glittered, heat transfer iron-on vinyl. I had never used it before, so I was intrigued. I purchased red, gold and silver ones and took them home to create the most beautiful and unique Christmas decor.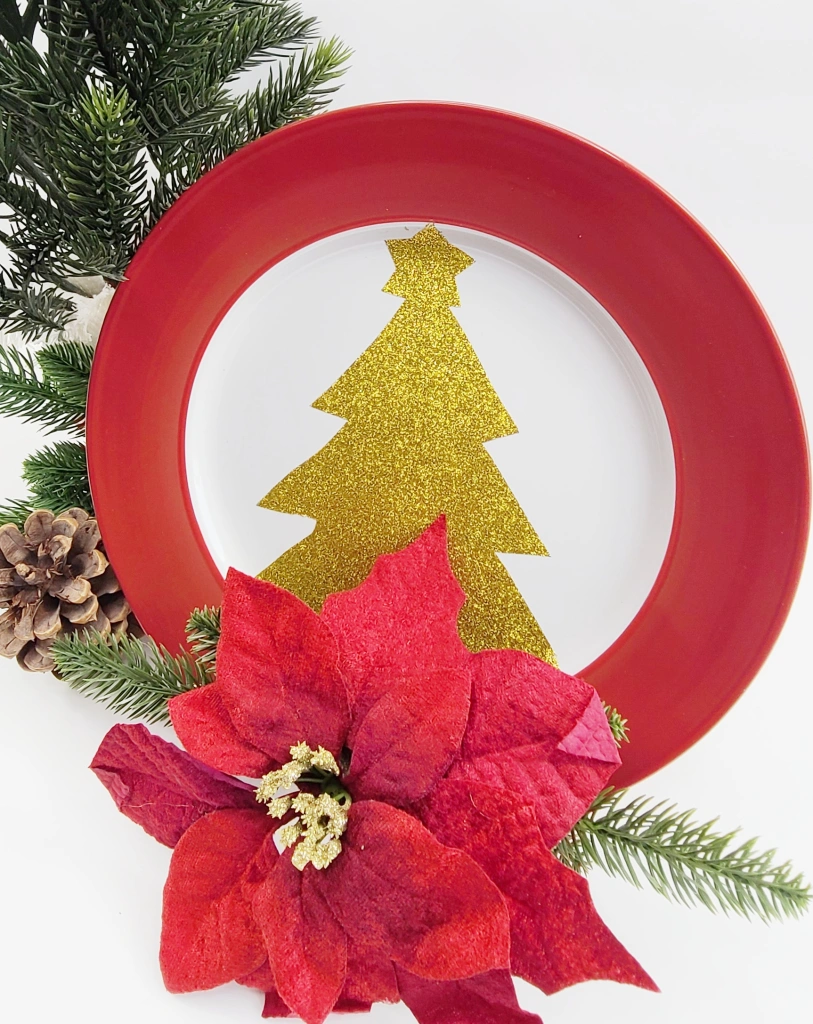 The first three crafts, were a home run; well, at lease in my opinion 😂. The fourth one, however, was a hot mess. I did leave it in the video so that you learn from my mistakes.
I created a beautiful banner style piece that was just darling! I used flannel fabric and the golden heat transfer iron-on vinyl. I also made the most adorable Christmas napkins using drop cloth and a combination of all three iron-on vinyl. I even took a plate from Dollar Tree and ironed on a golden tree to it! It was perfection. I couldn't believe it actually worked! And finally, I tried my best to apply the red heat transfer iron-on vinyl on three small vases, but that was a total fail. You'll have to let me know what you think.
Watch here 👇👇 the step-by-step tutorial, and tell me which is your favorite!
Have fun creating and have a blessed day!
Lianep