I'm often trying to find creative ways I can make easy, but beautiful decor on a budget. On recent months I have found a love for using wrapping paper! Especially wrapping paper fron Dollar Tree. They often have gorgeous designs and they are dirt cheap! It's no different than using craft paper, tissue paper or decorative paper. It's simply another way to create.
Think about it; every season they come out with new, beautiful designs that go with specific holidays. If you are a crafter who is often creating for every season, this is perfect! Next time you're at Dollar Tree, grab a few designs and get creating!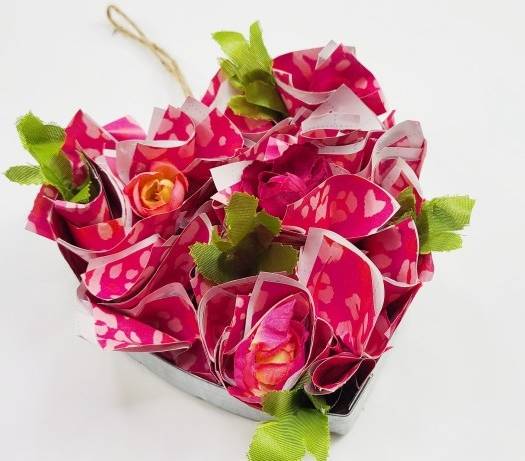 I will admit that Dollar Tree wrapping paper is not the highest quality, it's very thin. However it has its benefits. It's perfect for modpodging, tearing, and creating texture.
That's what I did in a recent video. I went to my local Dollar Tree, grabbed a few of their new Spring designs, brought them home and used the wrapping paper in several, creative ways. I know you'll find them to be absolutely beautiful!
You can watch the step-by-step tutorial here 👇
Don't forget to let me know which one is your favorite!
Have fun creating…. Lianep