By now you've probably noticed that I'm a huge fan of Dollar Tree and their Crafters Square. If you haven't visited their crafting isles, you should! In them you'll find all types of crafting paints, supplies, ribbons, florals wood blanks, among much more. A new item added recently is their Peel-N-Stick Tiles.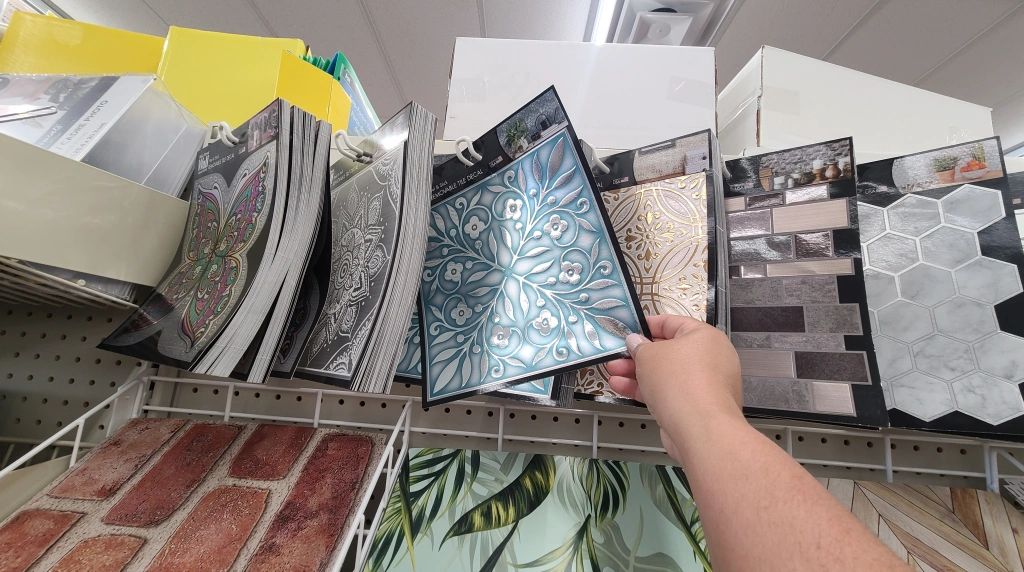 Although, I believe they are actually meant to be used as actual tiles, they are perfect for crafting. Their style, colors and ease of use, make them an ideal crafting item.
You can purchase these styles online as well! Check them out here 👇👇
https://shareasale.com/r.cfm?b=888812&u=2515885&m=64888&urllink=&afftrack=
I recently purchased several of my favorite designs and used them to create beautiful crafts. From a sign, to coasters….yes, coasters. They are extremely easy to work with. You can paint them, cut them and shape them, truly an amazing crafting tool.
You can watch here 👇👇 the step-by-step tutorial on how I used Dollar Tree's Peel-N-Stick Tiles to create beautiful crafts.
Dont forget to let me know which is your favorite!
Talk soon…..Lianep
"Some links included in this post are affiliate links which I earn a small commission on, at no additional cost to you".