Although it may be August, the temperature here in Northeast Ohio has dropped in the, comfortable, 70s and Fall crafting is in full swing in my studio.
Fall is one of my two favorite seasons to craft for. I love everything about it; the colors, the feel of the season and the warmth that comes with the traditions. My filming studio has been transformed into a Fall wonderland, leaves and Pumpkins are everywhere and I've already been creating and filming beautiful Fall Crafts.
On a recent trip to Dollar Tree I came across the cutest little pumpkins that came in different colors and styles. I quickly knew that I wanted to make an entire video using these tiny pumpkins. They are so easy to work with. Truly anyone can use them to create beautiful Fall Crafts.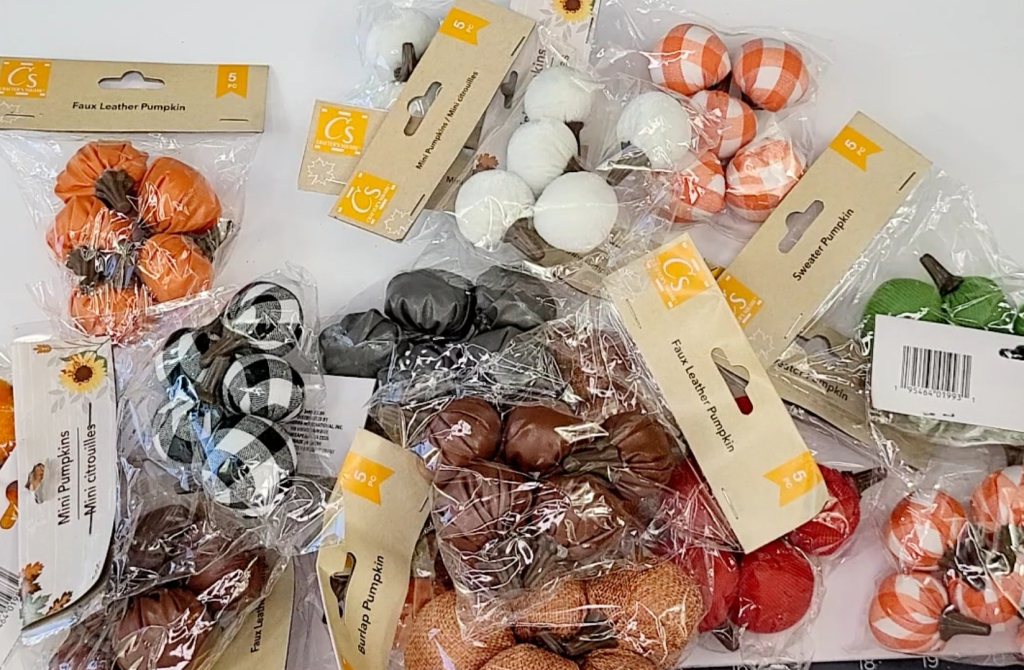 Whether you're a seasoned crafter or a new beginner, these tiny pumpkins are the perfect Fall crafting supply for you. They are so versatile, the possibilities are endless.
You can watch here 👇👇 how I used these tiny Dollar Tree pumpkins in different ways to create beautiful Fall DIY Crafts
Dont forget to let me know which one is your favorite?
Talk soon…..Lianep