Spring is almost here and I couldn't be more excited about it! I love Christmas season, it's my favorite time of the year. However, once the new year comes, Christmas decorations come down, and January is taking forever to end…….I dream of the days we can open the windows and doors and smell the beautiful flowers.
Unfortunately, here in Northern Ohio, winters can be long and cold. But that doesn't mean we can't begin to plan and create for the upcoming Spring season. I've already began planning my Spring decor and have created beautiful diy decor ideas perfect for Spring.
Faux Wood Window With Spring Wreath
This gorgeous decorative faux window was made using four Dollar Tree wood planked boards. I glued them together using hot glue and super glue. I added flat dowels to the seems for a more seamless look. I painted the entire thing with two coats of Waverly Chalk paint in white.
I then took a thrifted wreath form, dusted it and cleaned it. I added some greenery leaves I already had on hand and a pink sunflower I got at Home Goods.
I added a hook to the back of the window and hug the wreath using jute string.
I love the way this beautiful and inexpensive Spring window looks!
Super Easy Spring Bead Garland
This super easy Spring bead garland is the perfect addition to any Spring decor.
I used left over beads from the previous project and strung them together using white jute string and a stitching needle. I didn't paint the beads, as they already had a beautiful white wash look to them.
I then took two wood flowers from Dollar Tree and painted them light pink. I poke a whole on each flower using my crop-a-dile and threaded the jute string through them. Adding one on each end of the garland.
That's it! So easy and so beautiful!
Spring Farmhouse Truck
This stunning farmhouse truck was one I purchased a couple of years ago. It had summer flowers in it, but hadn't used it much as the colors of the flowers were not my favorite.
I dusted the truck off, removed the flowers from it. I added a light bed of green moss from Dollar Tree and added fresh new Springs colored flowers to the bed of the truck.
This was so easy and it now looks perfect for Spring!
Valentine's Day Heart Decor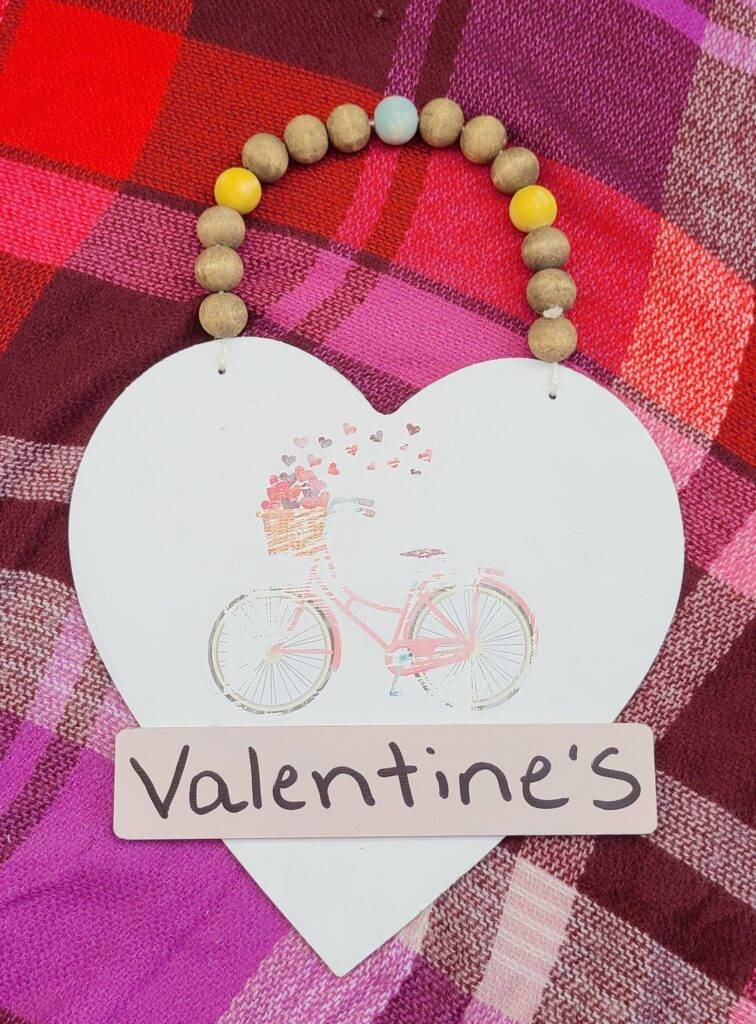 Whether you decorate for Valentine's Day or not, this craft is perfect for an added touch of color during the month of February.
I took a Dollar Tree heart decor, removed everything from it and sanded down the sheen off of the surface. I painted it white with white Waverly chalk paint. I printed a Spring graphic on my laser printer and modpodge transfered it to the front of the heart.
I took the black plank that was originally on the heart and painted it pink. I then hand wrote the word Valentine's on it using black, permanent marker.
I added a bead Garland to the top to be able to hang it. And that's it! So easy so beautiful!
You can watch the step-by-step tutorial here 👇
Don't forget to let me know which one is your favorite!
Have fun creating!
Lianep