As summer approaches, the allure of the ocean becomes hard to resist. The sound of crashing waves, the salty breeze, and the vibrant colors of the seaside inspire a desire to bring a touch of coastal charm into our homes. If you're longing for nautical-inspired decor but don't want to break the bank, look no further than your local dollar store. Surprisingly, you can transform inexpensive dollar store items into stunning DIY nautical decorations that will transport you to the beach without emptying your wallet.

Creating your own summer decor doesn't have to be a complicated or expensive endeavor. With a little bit of creativity and a few dollars, you can infuse your living space with a coastal ambiance that is both refreshing and affordable. From seashells and ropes to anchors and driftwood, dollar stores offer a plethora of materials that can be easily transformed into beautiful nautical-themed pieces.

In this blog post, I'll delve into the world of DIY nautical decor using a dollar store foam wreath form.
So grab your seafaring spirit, and let's dive into the wonderful world of dollar store DIY nautical decor!
Start with a foam wreath form from the dollar store, in any size.
Paint it in any color you'd like….I used highland blue by Rustoleum.
Once dry, take white ribbon and cut a few pieces to wrap around the wreath form. Make sure they are evenlly seperated. You can hot glue it in place. As an alternative to ribbon, you can use painter's tape and paint the white stripes.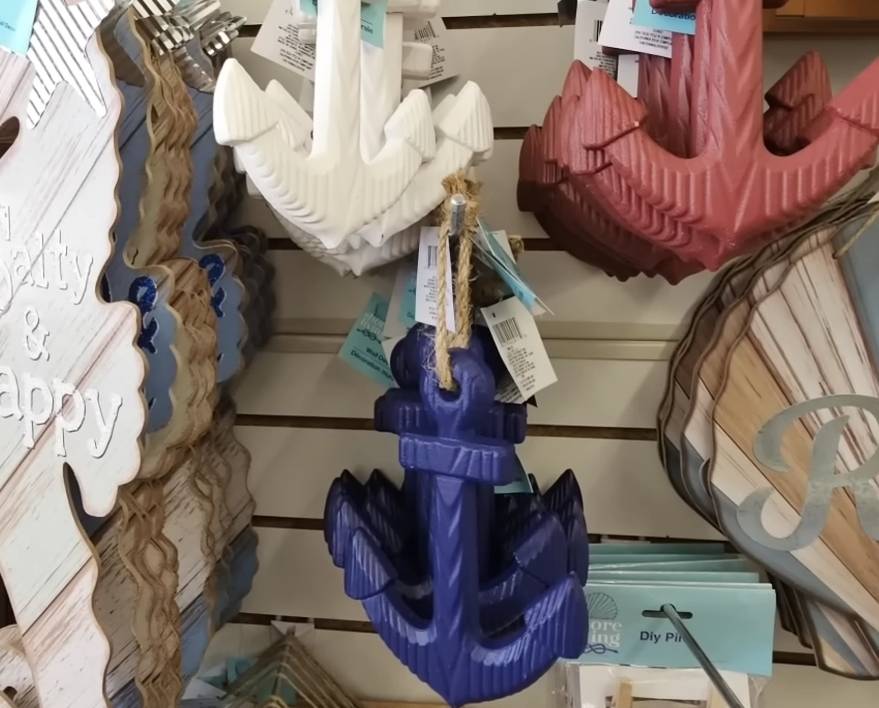 Take a wood anchor ornament from the dollar store and hot glue it to the left side of the wreath form.
You can replace the jute rope with a longer one from the dollar store, but this is completely optional.
And that's it! So easy, so beautiful, so inexpensive!
What do you think!?
You can watch this and three other projects on the step-by-step video tutorial here below!
Have fun creating!
Lianep