With summer in full swing, many of us are looking for creative ways to spruce up our living spaces with a touch of seasonal charm. If you're on a tight budget but still want to add a dash of personality to your home decor, look no further than your local dollar store's summer toy section. Believe it or not, those inexpensive toy shovels, butterfly nets, and sand baskets can be transformed into stunning DIY crafts that will have your guests asking where you found such unique and eye-catching pieces.

The possibilities are truly endless when it comes to repurposing dollar store summer toys into stylish home decor. Whether you're a seasoned DIY enthusiast or just starting to dabble in crafting, these simple and affordable projects will have you channeling your inner artist in no time.

Imagine a charming wall hanging made from colorful toy shovels or a whimsical garden piece adorned with a delicate butterfly net. With a little bit of creativity and a few basic crafting supplies, you can turn these ordinary items into extraordinary statement pieces that will breathe new life into any room.

Join me as we explore the world of DIY home decor crafts using dollar store summer toys. From inspiring ideas to step-by-step instructions, we'll guide you through the process of transforming these humble toys into beautiful, one-of-a-kind decorations that reflect your personal style and add a playful touch to your living space. Get ready to let your imagination run wild and unleash your creativity like never before!
Kid's Sand Basket
Imagine taking a kid's sand basket from the dollar store and turning it into a beautiful summer decor piece. Well, that's exactly what I did with this vibrant sand basket.
I spray painted it white, added floral foam, greenery picks, and flowers, and even included the toy shovel and rake it came with!
Look how stunning it turned out!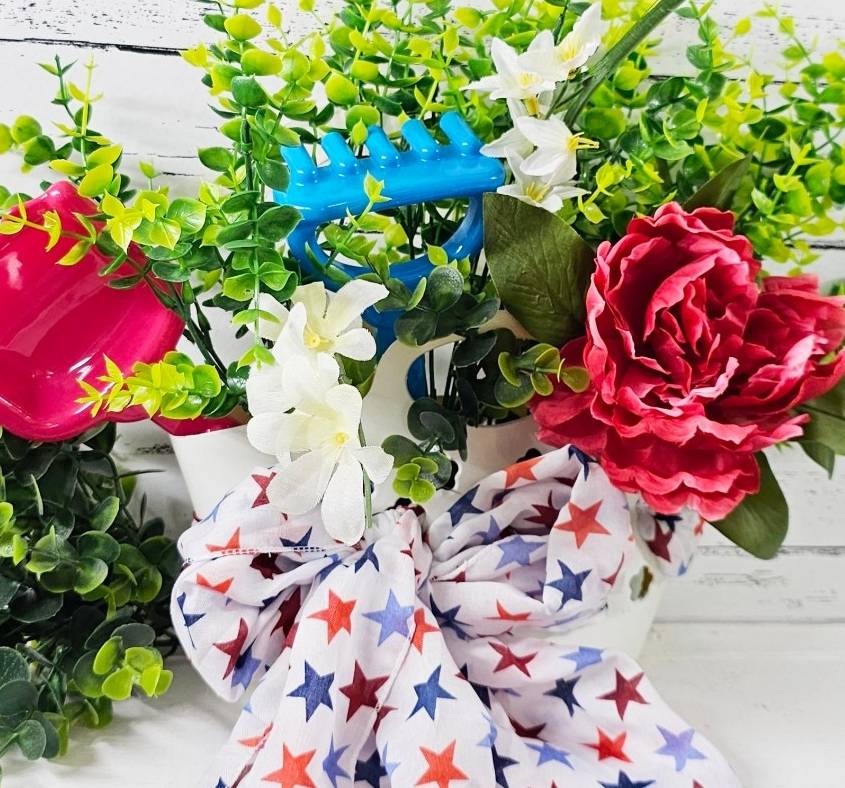 Toy Shovels
These shovels are perfect for a summer decor piece!
I took two and removed the shovel portion of it. Spray painted them black and stained the wood piece with brown wax. I put them back together and joined them with jute string and hot glue in a criss-cross style. I added greenery and a beautiful yellow sunflower to the center, and that's it!
This is how it turned out!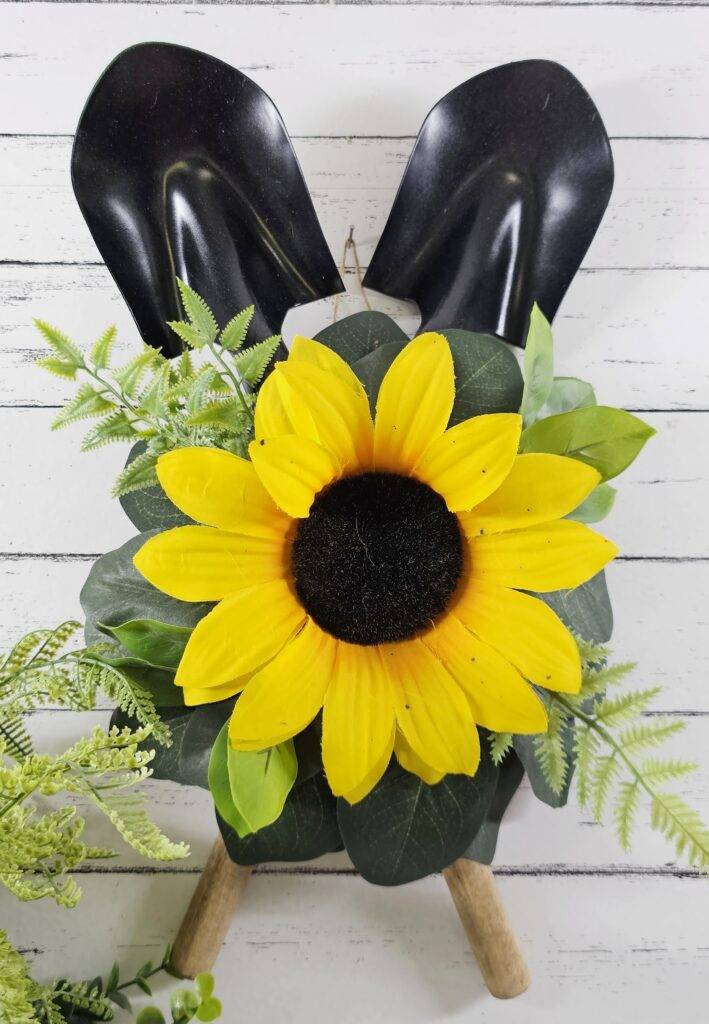 Kid's Butterfly Net
I took one of these butterfly nets from the dollar store and removed the net portion of it. I wrapped the ring with burlap ribbon and then hot glued moss onto it. I painted a garden wood piece and hot glued it to the center of the ring. I added green leaves here and there for a touch of nature. I cut off most of the stick on the net, leaving about 7 inches, which I then inserted into a small planter I painted and added floral foam to. I added moss, green leaves, and faux florals to the front….and that's it!
This is how it turned out!
Latex Balloons
These balloons are perfect to turn them into a beautiful decorative flower.
I used flexible wire and floral tape to create each petal individually and then joined them together to create the flower.
For this project, I'll refer you to my step-by-step video tutorial here below. It is way easier to watch than to explain. You can also watch the tutorial on the previous three projects.
Let me know what you think!
Have fun creating!
Lianep